About us
A lifetime of expertise on hand to develop your professional career

"Built for teachers, by teachers"
Paul Howells, CEO eTeach
---
Our Values
Eteach was formed in the belief that recruiting excellent teachers for schools and their students will result in improved learning, more time for leaders to lead and happier schools.
We harness the power of the internet to provide tools to really improve the recruitment process for your schools. Our objective is to provide the widest range of education-specific vacancies in one location.
For staff
We help education professionals find their next role easily giving you FREE and immediate access to the latest jobs in Education.
Our market-leading application software allows candidates to find and apply quickly to more schools. For specialist help, our team of dedicated recruiters can support you in securing supply temporary teachers, teaching support, SEN and leadership roles in the state public and private sector, worldwide.
For Schools
We have created Eteach.com as THE destination for education- specific recruitment. We have a database of in excess of 1.8 million teachers and school staff.
Schools worldwide will find quality teaching talent quickly and cost effectively via: eteach.com, schoolrecruiter.co.uk & FEjobs.com. Our specialist recruitment consultants are on hand to deliver temporary or permanent teachers to schools . In the UAE, we have worked with schools in the private sector across all seven Emirates.
Our story so far...

The UK's first supply teacher agency
Paul Howells left his post as a PE teacher to start LHR, one of the original teacher supply agencies in London from a fax machine in his garage in 1989.
1989

eTeach is born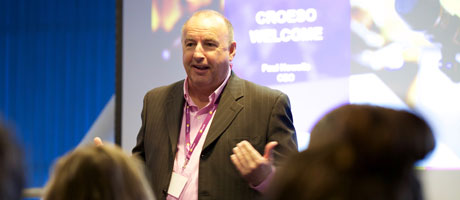 Using the latest technology, Paul created eTeach, a teacher recruitment website that would save schools both time and money.
2000

The launch of FEjobs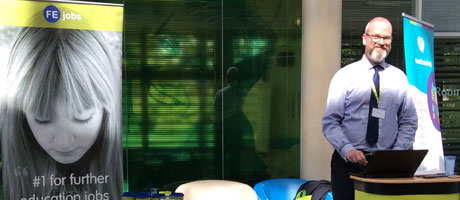 Following on from the successful launch of eTeach, FEjobs followed soon after. Specialising in the further education sector, FEjobs is now currently working with over 350+ FE colleges and training providers in the UK.
2004

As momentum picked up, so did the size of our clientele. We won contracts for local authorities such as Surrey, Leicestershire and Hounslow.
2005

NISTR (Northern Ireland Substitute Teacher Register)
Based on our brilliant in-house system, we were approached by the local government for Northern Ireland to replicate this for the entire region. NISTR was born and continues to provide a supply teaching register and portal for Northern Ireland schools and teachers.
2006

Specialist Recruitment Agency
Bringing the first hybrid job board recruitment agency, eTeach combined technology with recruitment experts to provide a 360-recruitment model for our clients.
2013

Launched eTeach HR services in 2014
Recruitment isn't all we do. Partnering up with Local Authority experts, we created a service to assist schools with all matters of school HR including payroll, disciplinaries and leadership executive search.
2014

Overseas recruitment offices: Canada and Australia
Taking a global approach to sourcing talent for both UK and International schools, we established teams out in Canada and Australia to meet fantastic overseas trained teachers.
2014

First RPO (MRS) EVER for education sector in 2015
Academisation opened the door for a newest solution, the Managed Recruitment Service, reducing the administrative burden of recruitment through outsourcing it to our experts.
2015

International Office Launch Dubai 2015
Bringing a cost effective and quality recruitment model to the Middle East, eTeach opened its International HQ in Dubai's Internet City to service the growing demands of the international school market.
2015

The launch of School Recruiter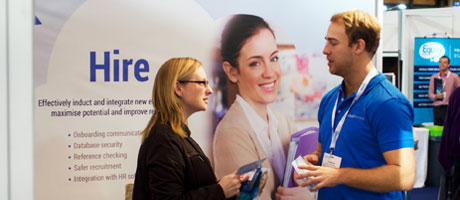 Our latest in candidate attraction and recruitment software and the first product of its type, School Recruiter is an ATS developed especially for schools and powered by social, mobile, analytic and cloud technologies with a suite of tools to attract, screen, recruit and the hire the very best talent.
2016

2017 National and international market leaders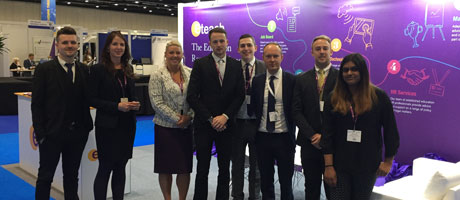 Since then we've grown to become the leading specialist provider of education recruitment solutions. We are now trusted by over 7,500 schools and colleges and last year our job boards advertised more than 65,000 jobs to our 1.7 million registered candidates, who make more than 1 million site visits to us each month.
2017

Brand new website and market leading technology 2018
The next chapter is ahead of us, continuing to bring teachers and schools incredible service and value through both technology and recruitment expertise. Our new website, supported by ground-breaking hiring technology, is taking teacher recruitment into the future.
2018