INSTANT JOB ADVERT

Post your vacancy on the UK's leading education job site and start receiving applications today!

Post a vacancy

RECRUITMENT SOLUTIONS

Want to know more about our recruitment solutions for schools?

Recruit with Eteach

WE'LL DO IT FOR YOU

Free advertising! Pay per candidate placed and only pay on success.

Call us: 0845 226 1906
Awards and Accreditations

To stay safe in your job search and flexible work, we recommend that you visit JobsAware (jobsaware.co.uk), a non-profit, joint industry and law enforcement organisation working to combat labour market abuse. Visit the JobsAware website for information and to get free, expert advice for safer work.

Preferred Supplier for Supply Teachers and Temporary Staff As an approved organisation, we support educational institutions to recruit quality staff that they can trust to deliver excellent standards of education to their pupils. The accreditation signifies that Eteach's recruitment practices meet the Department for Education's (DfE) high standards for recruiting temporary and fixed-term teachers and nonteaching staff.
Education Today School and Supplier Awards

Eteach was anonymously nominated by several of its school customers, demonstrating the high level of customer satisfaction. Following a vote by schools across the country, Eteach was deemed at the top of our game, winning School Recruitment Support Company of the Year 2022.

G-Cloud 13 is a digital services catalogue delivered by the Crown Commercial Service (CCS). The platform acts as a marketplace for public sector organisations to purchase cloud-based computing services, such as SaaS cloud software. Eteach is pre-approved supplier of G-Cloud 13 accredited job board platforms, advanced recruitment software and technology-led services for schools and colleges.

ISO 9001 is the internationally recognised Quality Management System (QMS) standard. Eteach is a BSI assessed company committed to monitoring areas of improvement and improving quality across the business.

The scheme defines a set of controls which provides organisations with basic protection from the most prevalent forms of threat coming from the internet. Eteach is a Cyber Essentials Plus certified business. Compliant with Cyber Essentials standards, our defences protect our customer and candidate data against many common cyber-attacks.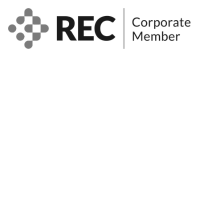 The REC (Recruitment & Employment Confederation) supports their members by providing vast resources and compliance tools to stay on top of all of the rules and regulations that go hand-in-hand with running a compliant recruitment business. Eteach has passed a rigorous compliance assessment to become a Corporate Member of REC. This assessment ensures we know the relevant legislation and uphold the ethics in their Code of Professional Practice.

TOP