As more schools struggle to find home-grown talent, a new Government report investigates the growing trend of recruiting overseas teachers.
Situations vacant
Researched by Sheffield Hallam University and the University of Brighton, the document International teacher recruitment: attitudes and experiences contains the findings from interviews with 44 school leaders (mostly from the South-East) and their views on recruiting teachers from abroad.
It also contains a survey of over 13,000 international teachers, who trained in another country and obtained Qualified Teacher Status (QTS), with 25% responding.
School leaders expressed concerns over making overseas appointments despite benefits in terms of workforce diversity and multiple perspectives. They felt that international teachers took time to settle in, had problems teaching in English contexts, lacked familiarity with syllabi and curricula and in some cases suffered with a language barrier.
It is for this reason that schools must only recruit international teachers through an established agencies like Eteach, which has dedicated offices and professionals recruiting teaching candidates in a way that has prepared them fully in what to expect from life in the UK, resulting in a low drop out rate.
It was also felt that international teachers used their experience as a sort of paid holiday and were less committed as it was just a temporary arrangement.  There were positives though and some leaders said international staff were stronger or equally as good and were able to broaden students' horizons.
A major drawback recruiting overseas teachers was not being able to observe their classroom practice and interviews were either video calls or over the telephone.
Interestingly only 17% of teachers held qualifications in subjects on the Shortage Occupation List (MAC 2017), and less than half of those currently working in schools were employed at secondary level.
Cost-wise schools had to pay more for an international teacher because they were often contracted on a daily/supply basis through the agency for the first year. Although this might be advantageous for terminating contracts, appointments can be risky for cash-strapped schools.
The research found that many overseas teachers had negative feedback: 35% said the pay and conditions were unsatisfactory and many had left because of negative experiences of English schools. The harsh reality is that teachers from non-English speaking countries can be left to struggle to teach in mainstream UK schools if they have not been fully prepared and empowered with a coping network.
The Brexit vote hasn't helped either and EU teachers have left or pulled out of appointments.
Out of order
Two thirds of schools that had recently recruited international teachers did not plan to recruit from abroad in future as their plans focused on attracting and retaining English trained teachers.
The majority of schools who had not recently recruited from abroad would consider it if a number of provisos were met such as ensuring applicants of sufficient quality and a wider range of eligible subjects were covered.
So what can you do to ensure your international recruitment process works?
1. Only use experienced and proven agencies like eTeach.com who have vetted candidates not just for the legal right to work in the UK but also their suitability to your school
2. Work with an agency with a fee structure that suits you, such as a single permanent placement fee instead of long term day rates
3. Invoke a specific process to support international teachers to settle in
4. Support new starters with extra shadowing time until they get used to the English contexts
5. Create a process and allow time for them to become familiar with the curriculum
6. Get better at Skype interviewing.
8. Invite teachers to send you a video of their classroom teaching, or interviews with students – find a way to mitigate not having a classroom observation as part of the interview.
The report says what we already suspected. Recruiting teachers from abroad can be problematic if not regulated properly and carried out by thoroughly experienced professionals. It's vital that schools implement a specific support process for international teachers, and only work with professional international agencies, otherwise, it can be yet only another a quick-fix and a sticking-plaster solution. 
Authors : John Dabell and Katie Newell

John is an ex-primary school teacher and Ofsted inspector who has spent the last 20 years working in the education industry as a teacher, national in-service provider, project manager, writer and editor. John's specialist area is primary maths but he also loves teaching science and English. John has written a number of educational and children's books and contributed well over 1,000 articles, features, reviews and curriculum projects to various bodies, magazines, journals and institutions. John is Eteach's school leadership and Ofsted advice guru – sharing monthly insights on best practice for motivating and enriching a school team, as well as sharing savvy career steps for headteachers and SLT.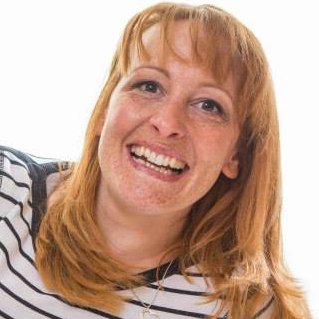 Katie Newell BA(Hons) PGCE is an ex-primary school teacher, Head of Maths, Head of Year five and languages specialist. Katie qualified in Psychology at Liverpool then specialised in Primary Languages for her PGCE at Reading. Before teaching, Katie was a financial commentator and is now the Content Manager for Eteach.com and Fejobs.com. Katie feels passionately that teachers are the unsung heroes of society; that opening minds to creative timetabling could revolutionise keeping women in teaching, and that a total change to pupil feedback is the key to solving the work life balance issue for the best job in the world.