The new school year. What does it mean for you? Starting back after the summer break can be daunting, exciting, positive, negative and every emotion in between. Every single person has their own unique mix of fears, goals, worries and motivations. My best tip for the start of the new school year is to do a little bit of Mind Garden WEEDING before the work kicks in and you feel like you've never been away. WEEDS are the FEARS, ANXIETIES, WORRIES, CONCERNS, BAD HABITS and NEGATIVE FEEDBACK that, if left unchecked, can entangle you and spoil the enjoyment of your day, job and ultimately, life. Last year may seem like a distant memory but I advise you to sit, for an hour or two, with a notebook and write down as many key events that had an impact on you. Good, bad, happy and sad. What were the causes? How do you feel about them? Did you have any disagreements which left a thorny bush growing between you and a colleague? Did you meet deadlines? When did you receive praise? What did you do particularly well? (FLOWERS and NOURISHING). It may seem like an unnecessary task but emotions and bad habits linger unless they are ASSESSED and ADDRESSED. Once you have your assessment, the next stage is to write a DEVELOPMENT PLAN. A very PERSONAL one. Not as something to mark off for PROFESSIONAL development, there are enough of those filled out for you. This plan is for YOU. To help YOU get the most out of this school year and to feel like your mind is cultivated to help you flourish. A fresh new plot for 2018/2019.

"Every success story is a tale of constant adaptation, revision and change." - Richard Branson

Let's do this.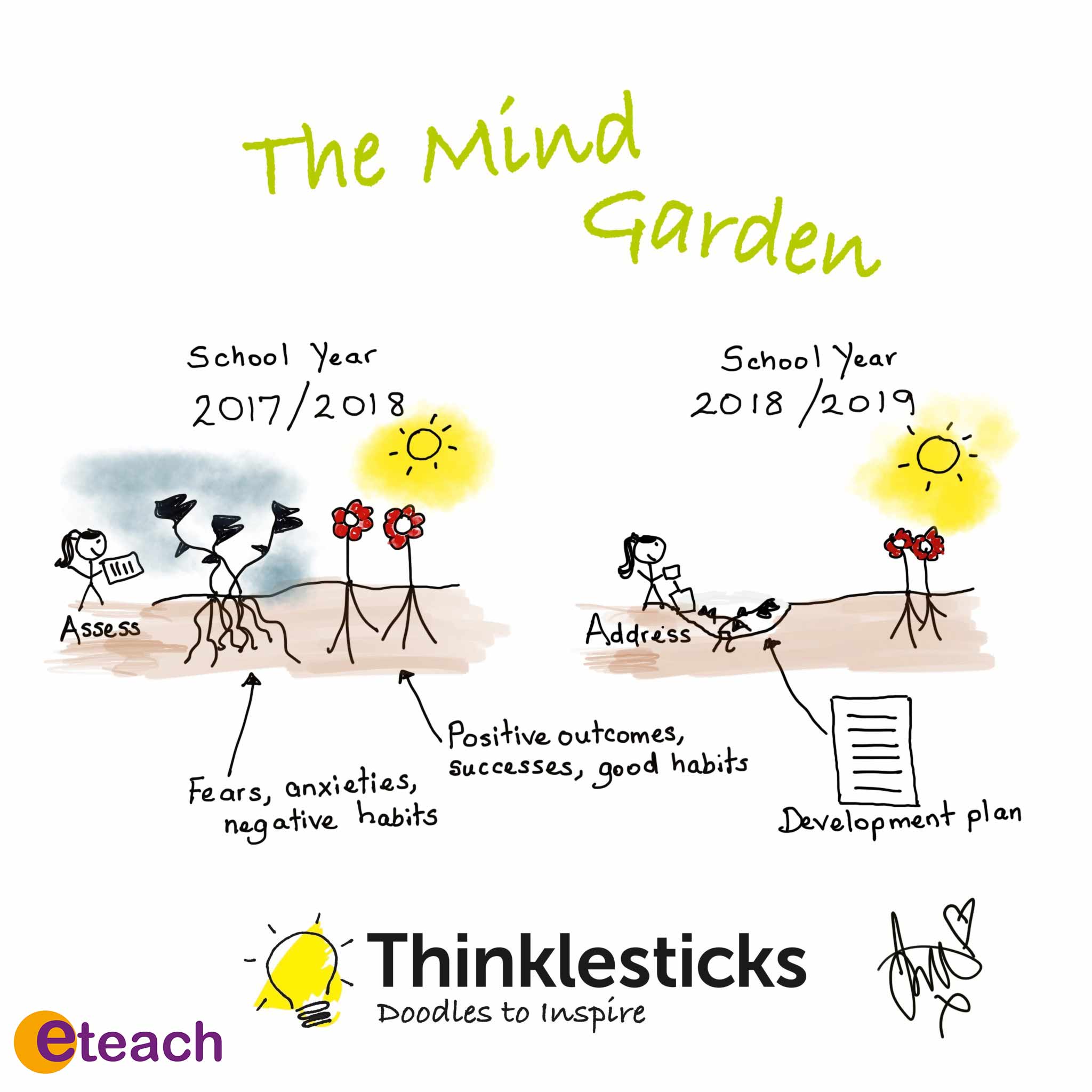 Love inspiration? Find daily Thinklesticks on Facebook and Twitter or why not gift the book to a friend?  https://www.amazon.co.uk/Thinklesticks-Garden-Joanna-Louise-Wright/dp/1721548866
About the author
Joanna Louise Wright is an emotive writer and teacher with a real passion for self-development which weaves into all of her work, touching the hearts and minds of her reader and audience. Born in London and now living in Reading, England, she runs a successful dance school by day and is an author by night.