The Christmas break can feel like a blur of tinsel, mince pies and Michael Bublé. Nobody knows what day it is. Everyone's in a state of food-induced narcosis. The hours all roll into one long, well-deserved nap. Particularly for teachers. It's a time to unwind, recharge and do all the things you don't have time for during term time. But what do teachers really get up to over the holidays?
What kids think they do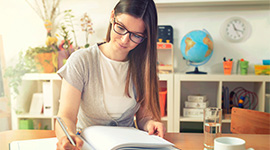 What everyone else thinks they do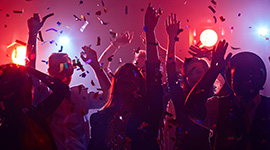 What they really do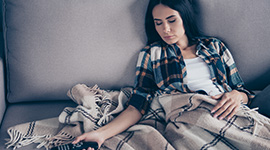 Did the holidays get you thinking about a new role? See all available roles now.
Delete the school e-mail from their phone (then download it again after Boxing Day)
It's so easy to have access to those impending e-mails at the tap of a button, but this is something to avoid ever doing in the first place. It means you're never switched off – you're always in teacher mode. Keep work e-mails to term-time only: it'll keep you sane and on top of your game to regain your title of Monopoly champion.
Turn off the alarm
No Siri, I will not be waking up at 6am until the 6th January thank you very much.
Speak to people they haven't spoken to for two months
Breakfast with the family, coffee with an old school friend, date night with your significant other. All these social events can be a fleeting dream during term time, but the winter break gives you that chance to catch up and spend time with your loved ones.
Hibernate until January, only to re-emerge to set their body clock back to that 6am start
Random naps throughout the day are an integral part of Christmas, especially for teachers.
Make their way through the chocolates and wine gifted to them at the end of term
Nothing beats a box of Ferrero Rocher from the child who thanked you for helping them understand Shakespeare or uncorking the Cava from the parent who says their son loves school because of your lessons.
Enjoy being able to go to the toilet whenever they want!
Who would have thought using the lavatory could be such a luxury? Teachers, that's who.
Search for teaching jobs abroad, preferably somewhere sunny
The cold winter days can leave anyone yearning for some sunshine. Most people start booking their summer holidays; teachers start looking for jobs in Kuwait. Fancy a change of scenery for 2020? Take a look at the international vacancies available through Eteach – who knows? You could be flying home for Christmas next year.
Binge watch the box sets everyone else watched months ago
Jon Snow who? What stranger things?  Why is orange the new black? *furiously starts typing in the group chat to discuss all the Netflix binging they've done in the last three days*
Embark on thrilling adventures only possible in the holidays
Like going to the bank or visiting the dentist. Yes Julie, I have been flossing. No Julie, I have not stopped having three coffees a day. See you in July, Julie.
*
Whatever you got up to over Christmas, whether it was visiting family in Cornwall, taking a mini trip to Bruges or curling up in a ball in bed with a box of Lindor and all six seasons of Downton Abbey, I hope you had a wonderful break and feel refreshed and ready for the term ahead.
Did the holidays get you thinking about a new role? See all available roles now.
About the author
Tammy Lane
After completing a BA in Creative Writing and a Masters in Creative and Critical Writing at the University of Winchester, Tammy worked as a Learning Support Assistant, with a focus on helping students develop their literacy skills. She then taught as an English teacher at an all-boys comprehensive school in Berkshire. Now she has turned her sights to a career in marketing, with writing at the heart of it.