INSTANT JOB ADVERT

Post your vacancy on the UK's leading education job site and start receiving applications today!

Post a vacancy

RECRUITMENT SOLUTIONS

Want to know more about our recruitment solutions for schools?

Recruit with Eteach

WE'LL DO IT FOR YOU

Free advertising! Pay per candidate placed and only pay on success.

Call us: 0845 226 1906
Eteach Education Advisers
Expertise with impact
Improving education outcomes through strategic partnership, highly-qualified school improvement expertise and systemic approaches to supporting MAT governance, growth and development
The power of great guidance
As pressure to succeed in our increasingly complex sector increases, it is no surprise that so many school leaders are looking for expert and objective support. With our network of 200+ exceptional education advisers, we have the niche expertise to partner with you in all aspects of MAT and regional improvement, including business growth, governance, curriculum development, safeguarding, workforce planning and more.

Network of experts
Every school, trust or group is unique, with bespoke objectives; we utilise our network of trusted advisers to ensure every school gets access to world-class advice and guidance from someone who is an expert in their field.

Measurable Success
With so much expertise at our disposal it is essential every project has a clear set of objectives, allowing leaders to monitor ROI and plan for the demands of constant improvement. Our projects are fully managed by our Directors, maintaining focus and planning for success.

Education specific
Across the UK and internationally, through all phases of education, our advisers have the lived experience of your sector - providing a unique understanding and insight to your challenges and barriers to success.
Who we are
We are a network of specialist education advisers providing support for schools, trusts, colleges and leadership across the UK and internationally. The education landscape is changing at an unprecedented pace in response to a host of new challenges - our register of trusted advisers gives you unrivalled access to the niche expertise you need to succeed, today and in the long term.
Our Directors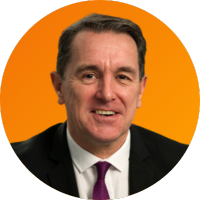 Éamonn Whelan
Éamonn is a hugely experienced education leader and adviser. Commissions have included the reorganisation of 54 Welsh Diocesan schools into nine federations and post-16 development, leadership supervision and support in challenging schools in the northeast of England, senior leadership team coaching at a large MAT, Trustee and governance support, and safeguarding reviews. Éamonn is a Senior Adviser at the Association of Education Advisers, which provides accredited, independent training for school advisers.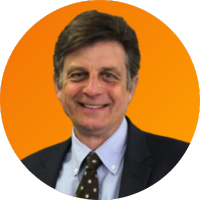 Tony Markowski
Twenty years of successful senior secondary management, three as a MAT Director and five as an independent certified consultant means Tony is an experienced and successful school development partner. Ofsted trained, Tony led Brunel University's School of Education and his last school to 'Outstanding' results. Tony's motivation to develop colleagues and support schools led him to coaching and mentoring where he has worked with a range of clients to raise confidence and develop best and next practice.
Choose Success with EEA
Finding recommended and suitably qualified education support and advisory services can be extremely challenging. EEA changes that.
Trusted expertise, with in-depth knowledge of the challenges you are addressing.
As well as the latest take on familiar areas such as leadership, safeguarding, school improvement and curriculum planning, we are hearing from more and more partners wanting support with driving improvement across auxiliary and business services. Our expertise covers everything you would expect from the education sector's leading advisory network and can also offer subject-matter specialists for school business management, HR, finance, facilities, marketing and project delivery.
We pride ourselves on a transparent and supportive approach to our education consultancy services - no more concerns about the quality of advisers or their level of expertise. A partnership with EEA is your first step to your next success.
Start the conversation
The most common challenges our partners across the sector tell us they are facing include developing future leaders, wellbeing and staff retention, safeguarding and governance. However, our access to expertise has also led to some exciting projects in academisation, digital marketing and candidate attraction, and international curriculum development.
As experienced education leaders we understand the pressures – if you're not sure exactly what support you require, get in touch.

TOP