0
Catwg Primary School jobs
Catwg Primary School is currently not recruiting
Let Catwg Primary School know you are interested in being part of their team by joining their Talent Pool. Alternatively visit their career page to find out more.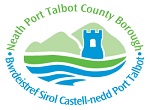 1
job from recruiters similar to Catwg Primary School
Job Title
Location

Nantymoel, Bridgend

Salary

ISR 12-18

Posted

1st August 2019

School

Contract Term

Permanent

Description

At Nantymoel Primary School, our vision is 'Laugh, learn, achieve - together we succeed' and our passion is to strive for every child to be the very best that they can be. & ...