Recruiting? Post a vacancy

INSTANT JOB ADVERT

Post your vacancy on the UK's leading education job site and start receiving applications today!

Post a vacancy

RECRUITMENT SOLUTIONS

Want to know more about our recruitment solutions for schools?

Recruit with Eteach

WE'LL DO IT FOR YOU

Free advertising! Pay per candidate placed and only pay on success.

Call us: 0845 226 1906
2
Support/Non-Teaching,Special Education Needs (SEN) jobs in Europe
Job Title
Location

London, Greater London

Salary

competitive market rate salary

Posted

17th December 2020

School

Contract Term

Permanent

Description

Specialist Independent school for children with speech and language and social and communication needs looking for a qualified and experienced Occupational Therapist to join us soo ...
ID: 1125665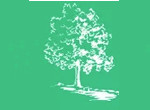 Job Title

Apprentice Primary and Secondary Teaching Assistant
Location

Feltham, Middlesex

Salary

£9818.60 / year: £818.22 / mth

Posted

18th December 2020

School

Contract Term

Fixed term contract

Description

Be awesome. Be you. Teach SEND . We believe that through our learning, work and play we can nurture, challenge and inspire each other to achieve our full potential. As a new and e ...
ID: 1125834

TOP