Recruiting? Post a vacancy

INSTANT JOB ADVERT

Post your vacancy on the UK's leading education job site and start receiving applications today!

Post a vacancy

RECRUITMENT SOLUTIONS

Want to know more about our recruitment solutions for schools?

Recruit with Eteach

WE'LL DO IT FOR YOU

Free advertising! Pay per candidate placed and only pay on success.

Call us: 0845 226 1906
2
Independent School,French jobs
Job Title

Head of Department - French
Location

Cairo, Egypt

Salary

Competitive, tax-free

Posted

23rd November 2020

School

Contract Term

Permanent

Description

We are looking for an Head of Department - French, to join our Secondary American Department in August 2021! WHY CHOOSE US Modern English School, Cairo is a BSO, BSME, COBIS, MSA and Cognia accredited school based in Cairo. We pro ...
ID: 1122695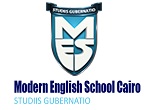 Job Title

Teacher of Spanish and French
Location

Salmiya, 22057, Non UK, Kuwait

Salary

Competitive

Posted

16th November 2020

School

Contract Term

Fixed term contract

Description

ARE YOU INTERESTED IN RELOCATING TO KUWAIT? TAX FREE COUNTRY WITH ONE OF THE STRONGEST CURRENCIES IN THE WORLD. EASY LIVING – FRIENDLY PEOPLE – MANY EXPAT COMMUNITIES Then apply to join the wonderful team at Kuwait English School. ...
ID: 1121658


ISO9001:2008 - FS 564590
ISO14001:2004 - EMS 564591
TOP