0
Awel Y Môr Primary School jobs
Awel Y Môr Primary School is currently not recruiting
Let Awel Y Môr Primary School know you are interested in being part of their team by joining their Talent Pool. Alternatively visit their career page to find out more.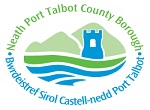 1
job from recruiters similar to Awel Y Môr Primary School
Job Title
Location

Cardiff

Salary

Grade 3

Posted

3rd July 2020

School

Contract Term

Temporary

Description

Ysgol Gymraeg Coed-y-Gof, Beechley Drive, Pentrebane, Cardiff, CF5 3SG Post Ref: ED50011965 ...
ID: 1107981


ISO9001:2008 - FS 564590
ISO14001:2004 - EMS 564591
TOP