0
Big Creative Academy jobs
Big Creative Academy is currently not recruiting
Let Big Creative Academy know you are interested in being part of their team by joining their Talent Pool. Alternatively visit their career page to find out more.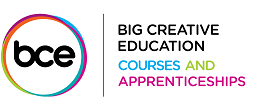 1
job from recruiters similar to Big Creative Academy
Job Title

Health and Social Care Lecturer
Location

Twickenham, Greater London

Salary

£20,475 to £36,435

Posted

19th July 2019

School

Contract Term

Permanent

Description

Richmond upon Thames College (RuTC) is one of London's most successful Further Education Colleges providing education and training to 16-19 year old's and adults from across ...