Recruiting? Post a vacancy

INSTANT JOB ADVERT

Post your vacancy on the UK's leading education job site and start receiving applications today!

Post a vacancy

RECRUITMENT SOLUTIONS

Want to know more about our recruitment solutions for schools?

Recruit with Eteach

WE'LL DO IT FOR YOU

Free advertising! Pay per candidate placed and only pay on success.

Call us: 0845 226 1906
2
Teacher,Mathematics,Other Graduates jobs
Job Title
Location

London, Greater London

Salary

Up to £30,000 annum depending on experience

Posted

14th October 2020

School

Contract Term

Permanent

Description

GCSE Maths Teacher (1 FTE) Big Creative Academy (BCA) is a post-16 free school specialising in the creative industries. We believe that teaching skills employers want and empoweri ...
ID: 1117954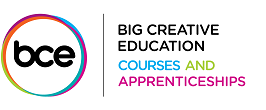 Job Title

Academic Mentor
Location

Banstead, Surrey

Salary

£21,121 FTE

Posted

8th October 2020

School

Contract Term

Fixed term contract

Description

The GLF Schools Trust is looking for dynamic and inspirational Academic Mentors for Science, Maths and English. We have an exciting opportunity for you to work as an Academi ...
ID: 1117228


ISO9001:2008 - FS 564590
ISO14001:2004 - EMS 564591
TOP