1
Primary,Part Time,Welsh job
Job Title

ENDING SOON

Level 3 Teaching Assistant

ENDING SOON
Location

Bae Colwyn Bay, Conwy

Salary

£20,493 - £21,748 pro rata

Posted

9th October 2020

School

Contract Term

Fixed term contract

Description

To apply for this vacancy, please visit our website where you will apply online. Please note the authority no longer issues application forms and does not accept CVs. Service: Edu ...
ID: 1117473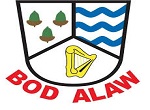 ISO9001:2008 - FS 564590
ISO14001:2004 - EMS 564591
TOP