0
Big Creative Academy jobs
Big Creative Academy is currently not recruiting
Let Big Creative Academy know you are interested in being part of their team by joining their Talent Pool. Alternatively visit their career page to find out more.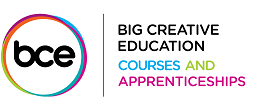 1
job from recruiters similar to Big Creative Academy
Job Title
Location

Middlesex, Greater London

Salary

TBC

Posted

9th July 2019

School

Contract Term

Permanent

Description

Full Time, Permanent 36 hours per week Crystal Palace Capel Manor College is the only College in London that aims to deliver outstanding and inspirational land-based learning oppo ...