Recruiting? Post a vacancy

INSTANT JOB ADVERT

Post your vacancy on the UK's leading education job site and start receiving applications today!

Post a vacancy

RECRUITMENT SOLUTIONS

Want to know more about our recruitment solutions for schools?

Recruit with Eteach

WE'LL DO IT FOR YOU

Free advertising! Pay per candidate placed and only pay on success.

Call us: 0845 226 1906
Job Title

Learning Support HLTA (Catch-Up Premium)
Location

Wokingham, Berkshire

Salary

£22,500 FTE Actual salary: £13,980

Posted

27th November 2020

School

Contract Term

Fixed term contract

Description

Your opportunity: We have an exciting opportunity for a new role in our growing school. We are looking for a highly motivated individual to join our team as a HLTA to plan and lea ...
ID: 1123333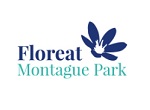 Job Title

SEN Learning Support Assistant
Location

Camberley, Surrey

Salary

£13,902 Actual (£17,900 FTE)

Posted

23rd November 2020

School

Contract Term

Temporary

Description

Are you looking for a term time role? Do you have the passion and skills to work with children with SEN, helping them to develop their full potential? Your opportunity We are looking to appoint an experienced temporary Learning Support Assistant to play a key rol ...
ID: 1122543


ISO9001:2008 - FS 564590
ISO14001:2004 - EMS 564591
TOP