Cardiff LA is currently not recruiting
Let Cardiff LA know you are interested in being part of their team by joining their Talent Pool. Alternatively visit their career page to find out more.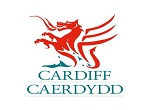 3
jobs from recruiters similar to Cardiff LA
Job Title

Senior Education Worker
Location

Bristol, Avon

Salary

BG10 - BG12 £28,672- £38,890

Posted

3rd December 2020

School

Contract Term

Fixed term contract

Description

Senior Education Worker J ob description: Full Time/Fixed Term for 6 months An exciting opportunity has arisen to join the Placement Support Team as Senior Education Worker. This ...
Job Title
Location

Penarth, Cardiff

Salary

TPS

Posted

2nd December 2020

School

Contract Term

Permanent

Description

Two permanent full-time positions commencing March 2021 One temporary full-time position commencing March 2021 Headlands school is an independent day and residential school that p ...
Location

Bristol, Bristol

Salary

£33.14 - £41.40 per hour

Posted

13th November 2020

School

Contract Term

Temporary

Description

Do you have the ability to bring your subject alive? Would you enjoy helping international students to build confidence and become independent learners? At UWE Bristol's Internati ...