Recruiting? Post a vacancy

INSTANT JOB ADVERT

Post your vacancy on the UK's leading education job site and start receiving applications today!

Post a vacancy

RECRUITMENT SOLUTIONS

Want to know more about our recruitment solutions for schools?

Recruit with Eteach

WE'LL DO IT FOR YOU

Free advertising! Pay per candidate placed and only pay on success.

Call us: 0845 226 1906
0
Cidari Multi Academy Trust jobs
Cidari Multi Academy Trust is currently not recruiting
Let Cidari Multi Academy Trust know you are interested in being part of their team by joining their Talent Pool. Alternatively visit their career page to find out more.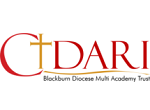 1
job from recruiters similar to Cidari Multi Academy Trust
Job Title

Key Stage 1 Teacher St Helens, North Wales
Location

Saint Helens, Merseyside

Salary

Competitive per day

Posted

16th July 2021

School

Contract Term

Temporary

Description

New Directions Education is looking to increase their supply bank staff for Key Stage 1 (KS1) teachers in the St Helens Area. At New Directions Education, we are committed to supp ...
ID: 1166287

TOP