0
Big Creative Academy jobs
Big Creative Academy is currently not recruiting
Let Big Creative Academy know you are interested in being part of their team by joining their Talent Pool. Alternatively visit their career page to find out more.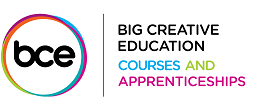 2
jobs from recruiters similar to Big Creative Academy
Job Title
Location

Surbiton, Surrey

Salary

£24,423 - £27,080

Posted

8th August 2019

School

Contract Term

Temporary

Description

Maths GCSE Tutor 2 Evenings A Week Salary Details: FTE salary equivalent - £24,423 - £27,080 Job Term: Casual Hours: As and when required (although classes are held Tuesday ...
Location

London, Middlesex

Salary

£25,161 to £40,788

Posted

6th August 2019

School

Contract Term

Fixed term contract

Description

New City College London is the dynamic group of further education colleges in East London which comprises Tower Hamlets College, Hackney Community College, Redbridge College and E ...