YGGD Cwmllynfell is currently not recruiting
Let YGGD Cwmllynfell know you are interested in being part of their team by joining their Talent Pool. Alternatively visit their career page to find out more.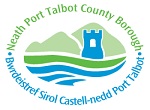 1
job from recruiters similar to YGGD Cwmllynfell
Job Title

ENDING SOON

Swyddog Cymorth Dysgu (Dros Dro)

ENDING SOON
Location

Betws, Bridgend

Salary

£13,855 – £14,415 y flwyddyn

Posted

24th June 2020

School

Contract Term

Temporary

Description

30 awr yr wythnos – Tymor Ysgol Dros dro am hyd at 1 flwyddyn Mae Corff Llywodraethol Ysgol Gymradd Gymraeg Calon Y Cymoedd yn dymuno penodi Swyddog Cymorth Dysgu brwdfrydig, cydw ...