What's new to Eteach in August 2020?
Our developers have been working throughout the summer holidays, rolling out improvements to Career Sites for our premium customers as well as other changes on the Client Portal. Read on for the detail and try out the new functionality!
---
Premium customers
Career site URL changes
After careful consultation with our SEO team, we've changed the URL structure of your Career Site so it now sits on the eteach.com domain. You can find your new Career Site URL by logging in to your Client Portal, or find it via one of your jobs on the Eteach job board.
What does "URL" mean?
URL stands for "Uniform Resource Locator" which is the name given to the string of code which brings you to a website. They're more commonly referred to as "links" and usually start with "https://www." but the proper name is URL. A "link" is when you use a URL in one location (for example, your school's website) to bring visitors to another location (for example, your Career Site).
Why has this changed?
This will allow your Career Site to benefit first-hand from the SEO authority we hold as a job board. This will also increase the visibility of your job listings in Google's job search portal.
What needs to happen?
We've put redirects in place so that any links you may have in place on your own school website to your old Career Site URL will still work in the short term. However, we would recommend updating these when possible to ensure the user journey is as seamless as can be for interested candidates, as this will help with page speed and SEO.
---
Premium customers
Cosmetic Career Site improvements
We've also made a number of cosmetic changes to the Career Site to improve the candidate's journey when they visit your school's "shop window". We've also given our premium customers greater flexibility when it comes to editing the Career Site; now you have the ability to change the font across your career site to fit more with your school or group's brand guidelines.
Try it yourself by visiting your Career Site editor and choose from the available web-safe fonts. We've also included a handy font preview so you can see how it looks before you roll out the changes.
---
Premium customers
Privacy policy inclusion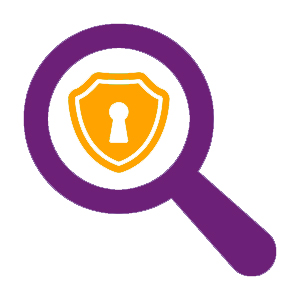 To help your school remain GDPR-compliant, we've given you the ability to link to your own privacy policy. Once linked, it will automatically show on every page on your Career Site and give candidates full visibility of what their data is being used for.
We want candidates to see your Career Site as an addition to your main school website, so including your privacy policy will help them to feel safe and secure when applying to jobs and joining your Talent Pool.
---
Coming up
We've got some exciting changes coming soon, including updates to our candidate registration that will allow us to obtain better candidate data, and improvements to the documents area in the Client Portal.
Log in to the Client Portal now to see the latest functionality. Not seeing all the functionality? Contact your Customer Success Manager and talk about upgrading your account.
About the author
Emily Godolphin
As Eteach's Product Marketing Manager, Emily is passionate about giving schools and colleges the ability to seamlessly recruit and hire teaching staff across the UK and beyond. Emily graduated with a first class honours degree in Education Studies at the University of Winchester and has since had 9 years of experience in marketing for recruitment companies.