What's new to Eteach in July 2020?
This July, we've expanded our virtual interview offering with our brand new schedule online interview feature, now accessible for our premium licence accounts. We've also made vast improvements to the Client Portal's accessibility for our users with disabilities. Read on to find out more!
---
Premium customers
Schedule online interview
With the rise in the popularity of online interviewing methods to keep up with recruitment demand, we've taken the pressure off of school administrators with our schedule online interview functionality. This feature allows you to easily arrange an online interview with a candidate and other team members.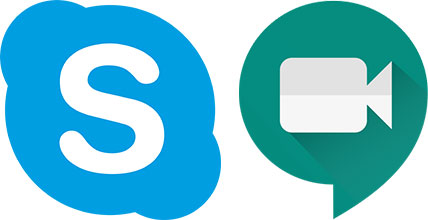 When scheduling a interview, users have the option of scheduling it through Skype or Google Meet (with Zoom and Microsoft Teams coming soon), or a custom online video provider of your choice. Once you've chosen your platform, you will be asked to set the date and time and then select the attendees, and an email will be sent to all attendees with the interview details, enabling them to add the interview details to their calendar.
Streamline your hiring process with this innovative new Premium licence feature. Not a Premium member? Get in touch with our team today.
---
Premium customerslite customers
Accessibility improvements
We're happy to announce that our Client Portal meets WCAG 2.1 criteria Level A, with the following journeys now fully keyboard navigable:
Create a new vacancy
Add a new team member
Purchase vacancy enhancements
Viewing reports on the dashboard
Downloading reports
Moving candidates within the Recruiting Pipeline
Emailing candidates
Adding notes against candidates and/or vacancies
Screen reader optimisation is an ongoing project within the Client Portal and across the Eteach Group. While we've made great progress in June and July, we're looking forward to further testing and updates for screen reader users. If a user needs to resize text, zooming in will work until above 300%.
This work has been carried out as part of the Eteach Group's ongoing mission to promote inclusivity for all.
If you want to find out more about accessibility, gov.uk have a great blog explaining what we mean when we talk about accessibility.
---
Premium customerslite customers
Job search SEO improvements

We've amended some of the rules surrounding our job search URLs. As a result, this will increase the SEO authority of all school or group job searches, meaning they will rank higher in Google and bring more eyes to your jobs.
---
Premium customers
Additional questions template management
We know that every school has their own recruitment procedures to follow, including set questions that need to be asked in every application form. We've made this easier for our premium customers using our fast application process, giving you the ability to create, edit and delete additional question templates.
For group owners, this also means you can create templates to share with your member schools as you see fit, allowing you to establish consistent recruiting across all online application forms for your entire group's recruitment.
---
Premium customerslite customers
Job title auto-complete improvements
We've implemented a new job title auto-complete when creating a new vacancy. This incorporates machine-learning by matching relevant candidates from your Talent Pool to your job as well as suggesting relevant job templates to further promote your vacancy. What's more, the job title drop-down options show the most common job searches that candidates are searching on the job board, giving you the information needed to showcase your vacancy and get the most eyes on it as possible.
The auto-complete results have also been sped up so that relevant job titles will show to you that much quicker, giving you a smoother job posting experience.
---
Coming up
We're not breaking up for summer! Our development team are working over August to continue offering you the best education recruitment software in the industry. Keep an eye out for next month's product update, and check out the last few months in our Product Updates blogs.
---
Log in to the Client Portal now to see the latest functionality. Not seeing all the functionality? Contact your Account Manager and talk about upgrading your account.
About the author
Emily Godolphin
As Eteach's Product Marketing Manager, Emily is passionate about giving schools and colleges the ability to seamlessly recruit and hire teaching staff across the UK and beyond. Emily graduated with a first class honours degree in Education Studies at the University of Winchester and has since had 9 years of experience in marketing for recruitment companies.