Mae chwech o ddisgyblion Ysgol Gyfun Llangefni ar daith ysgol bythgofiadwy wrth iddynt gystadlu yn rownd derfynol y gystadleuaeth 'F1 mewn Ysgolion' yn Singapore.
Ennillodd Tîm Drive yr hawl i gynrychioli'r genedl yn y rownd derfynol ar ol curo cystadleuaeth o bob cwr o Gymru ac nawr mae nhw yn herio dros 50 o dimau o wledydd ar draws y byd.
Elin Pierce yw'r capten. Mae hi newydd orffen ei harholiadau TGAU. Dywedodd hi,
"Mae hwn wedi bod yn gyfle anhygoel i ni gynrychioli ein hysgol a rhoi Môn a Chymru ar lwyfan y byd. Bu'n waith caled i ddod yma ond mae wedi bod yn brofiad gwych. Rwyf am ddilyn gyrfa mewn peirianneg, felly mae hyn wedi wedi bod yn gyfle dysgu gwych i mi a phawb yn y tîm. "
Yn Singapore, mae'r timau yn cael eu barnu ar delwedd y tîm, ymgyrch marchnata a nawdd, cyflwyniad â'u harddangosfa Pwll Fformiwla 1 ac, yn bwysicaf oll, y car model F1 mae'r tîm wedi'i gynllunio.
Dywedodd Clive Thomas, pennaeth Ysgol Gyfun Llangefni,
"Rydyn ni'n falch iawn o'n tîm. Maen nhw wedi gweithio'n hynod o galed i ddod yma ac maen nhw'n benderfynol iawn i wneud yn dda. Rydym wedi cael cefnogaeth wych ac rydym yn ddiolchgar iawn i bawb sydd wedi helpu gyda nawdd i'n helpu i ddod yma."
Mae arbenigwyr recriwtio athrawon Eteach yn un o noddwyr y tîm a dywedodd Rod Bowen, Cyfarwyddwr,
"Mae Ysgol Gyfun Llangefni wedi gwneud yn wyrthiol i gyrraedd rownd derfynol y byd ac mae'n fraint i gefnogi rhagoriaeth yn ein hysgolion. Mae hyn enghraifft o ragoriaeth, ac mae Eteach yn cefnogi rhagoriaeth yn ein hysgolion lle bynnag y gall, yn debyg iawn i'r rhwydwaith Seren sy'n cefnogi disgyblion i gyrraedd prifysgolion o'r radd flaenaf fel Caergrawnt, Rhydychen a Iâl, rhywbeth yr ydym hefyd yn eu noddi. "
Gellir dadlau mai F1 mewn Ysgolion yw'r cystadleuaeth gwyddoniaeth a thechnoleg fwyaf yn y byd o'i fath ac ei bwrpas yw annog pobl ifanc fel aelodau Tîm Drive i astudio a gweithio mewn technoleg a pheirianneg yn y dyfodol.
Bydd y disgyblion yn ôl yn yr ysgol o Singapore ar ddydd Mercher 19 Medi a bydd ganddynt stori wych i'w ddweud.


Six pupils from Ysgol Gyfun Llangefni are on a school trip of a lifetime as they compete in the final of the 'F1 in Schools' competition in Singapore.
Team Drive beat competition from across Wales to win the right to represent the nation at the world finals event where they are competing against teams from over 50 other countries.
Elin Pierce is the team captain. She has just finished her GSCE exams. She said,
"This has been an amazing opportunity for us to represent our school and to put Anglesey and Wales on a world stage. It has been hard work to get here but has been a fantastic experience. I want to follow a career in engineering so this has been a fantastic learning opportunity for me and everyone in the team."
In Singapore, the teams from schools across the world are judged on their team identity, marketing and sponsorship campaign, a team presentation, as well as their Formula 1 Pit display and, most importantly, the model F1 car the team has designed.
Clive Thomas, head teacher at Ysgol Gyfun Llangefni said,
"We are very proud of our team. They have worked extremely hard to get here and now they are showing great determination to do well.  We have had fantastic support and are sincerely grateful to the many who have helped with sponsorship to help us get here."
Teacher recruitment specialists Eteach are one of the team's sponsors and Rod Bowen, Director said,
"Ysgol Gyfun Llangefni have really excelled to get to the world finals and it is a privilege to support excellence in our schools.  Their achievement in getting to the world finals is an example of excellence.  Eteach supports excellence in our schools wherever it can, very much like the Seren network that supports pupils to get to world class universities like Cambridge, Oxford and Yale, which we also sponsor."
F1 in Schools is arguably the world's largest science and technology competition of its' kind and aims to encourage young people like the members of Team Drive to study and work in technology and engineering.
Team Drive arrive back at school from Singapore on Wednesday 19 September and will have a great story to tell.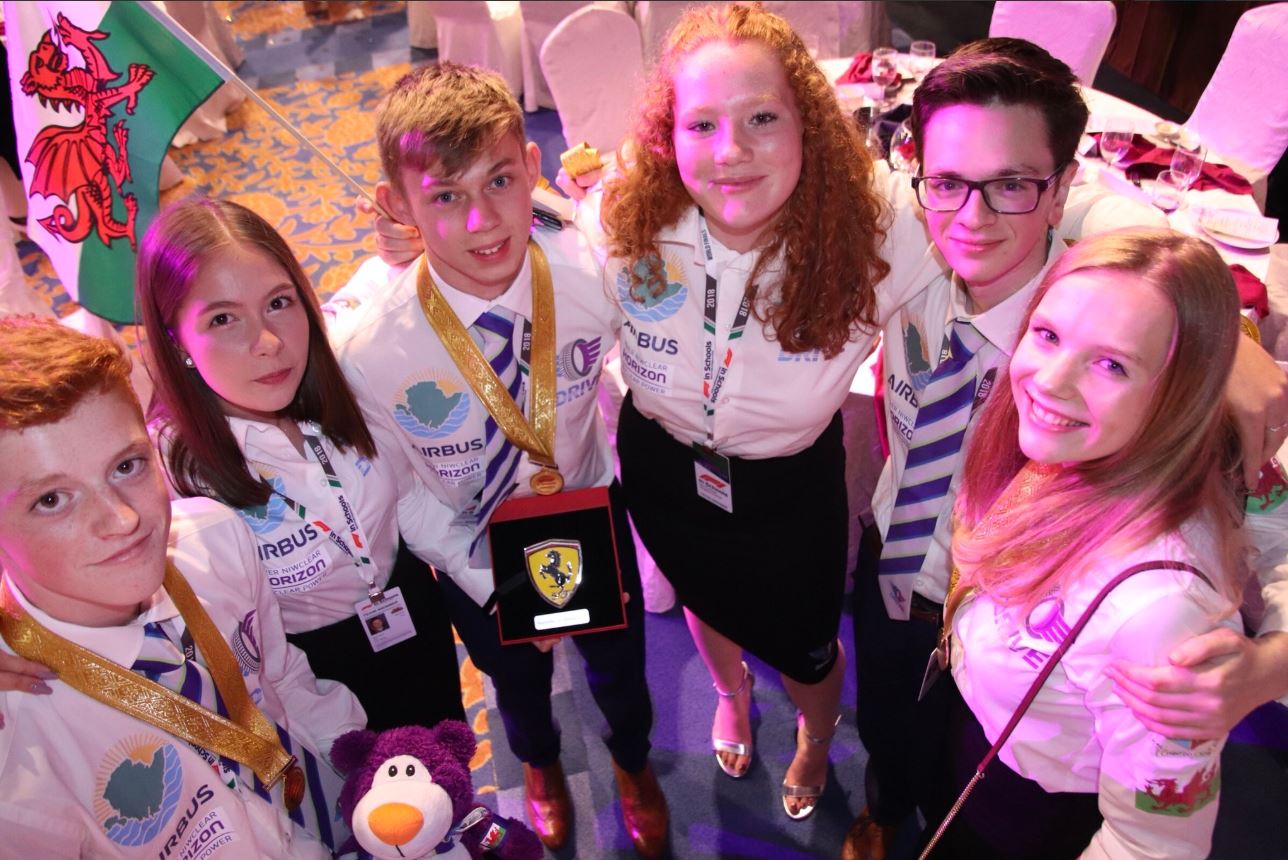 About the author
Robin Hughes
Robin has been a school governor for over ten years and is bilingual, Welsh and English. Before becoming a consultant and working with a number of private and public sector educational organisations, Robin had stakeholder management roles in an examination board and was the Wales Secretary for ASCL, a body that represents over 16,000 senior school leaders.