Contact us: 0845 226 1906
The Future Vision for Educators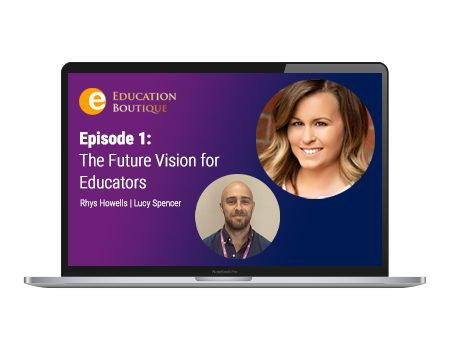 Hear from Rhys Howells & Lucy Spencer to learn more about:
How Eteach came to acquire Education Boutique
Their shared values and beliefs regarding recruitment and the education sector
Their future vision for our partnership.
WATCH: First instalment of 3-part series
A little bit more about what you'll be watching..
Eteach and Education Boutique are hosting a 3-part webinar series - Tutoring & Education: The World of Tomorrow. Explore a blended approach to learning at your school through the flexible solution of tutoring. Eteach Group MD Rhys Howells and founder of Education Boutique Lucy Spencer discuss how this can be achieved and more.