Contact us: 0845 226 1906
Building Your Employer Brand Online 1 - My School's Brand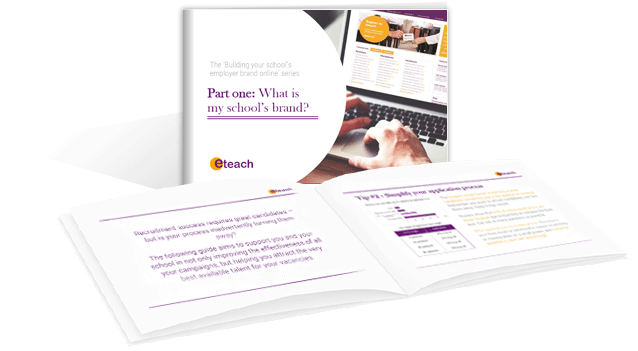 This guide will help you:
Consider what values you want your school as an employer to represent
Understand what your Employer Value Proposition might be
How to strategically harness social media to increase the reach of each advert
Increase the number of applications you get from each recruitment advert
How to retain staff
How to save money
Download your free guide now
A little bit more about what you'll be reading...
Recruiting is a two-way process and in this time of teacher shortages you need to sell candidates your school or college as much as the candidate must sell you their skills.  
A company's brand embodies and communicates the values it stands for. If you think of Coca-Cola or Apple, their lifestyle and beliefs shine thorough.  This guide will help you understand your school's unique identity and help you forge an employer brand worth shouting about!