Contact us: 0845 226 1906
Scheduling an online interview
Enabling schools to continue recruiting, wherever they are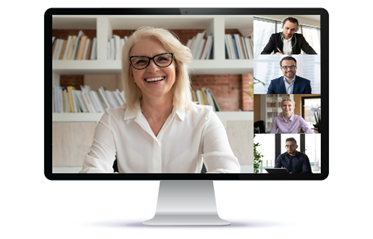 With the rise in the popularity of online interviewing methods to keep up with recruitment demand, we've taken the pressure off school administrators with our schedule online interview functionality. This premium feature allows you to arrange an online interview within your Client Portal with a candidate and other team members.
Interested in getting access?
Request a call back
Schedule Online Interview Benefits
With our new functionality sitting within your Client Portal, you can now recruit in one place and from the comfort of your computer.

Using our functionality to schedule your interviews creates a seamless working process for Administrators.

When you invite team members to an interview, it will be instantly visible in their dashboards.

Zoom? Skype? Teams? Whatever your chosen platform, our flexible tool lets you schedule interviews your way.

With every online interview that is scheduled, a .ics file is created so attendees can add to their calendar.

Automatic email verification will be required for attendees who aren't coming from a trusted source.

Group owners have the option to share video tool integrations with their member schools, leading to consistent recruitment.

The interview time changes based on each attendee's timezone, ensuring no one gets left behind.

Integrate your school's Zoom or Microsoft account with your Client Portal for seamless interview scheduling.

Need to edit or cancel? The Client Portal will automatically send out notifications when details change.