Enveloped in the hills of South West England, Bristol played an important role in England's maritime trade in tobacco, wine and cotton. Now, as the largest city in the south west of England, Bristol's modern economy is built on the creative media, electronics and aerospace industries, and the city-centre docks have been redeveloped as centres of heritage and culture. Voted Best City of Live in Britain in The Sunday Times Best Places to Live Guide 2017, Bristol has also been named on of the 10 happiest cities to work in the UK by The Guardian.
Teaching in Bristol
Bristol has an international reputation as one of the most exciting, diverse and beautiful places to live. If you have a passion for teaching, a Bristol school is a great opportunity to test yourself, develop and grow, while living in a city full of excellent facilities.
The city has over a hundred schools, most Ofsted-rated 'good' or 'outstanding', each offering unique challenges and opportunities. Schools share a commitment to nurturing talent and working together to provide support for ECTs as well as those who are looking for professional development opportunities.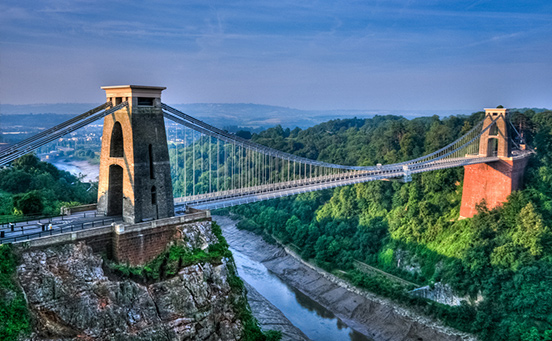 Featured schools in Bristol
About Bristol
From bars on boats to art galleries in former toilets, there is a thriving independent spirit in Bristol that has brought us Banksy, Wallace & Gromit, and even Ribena. During weekends and school holidays you can enjoy a cup of coffee in Hart's Bakery and sample the fares of St Nicholas Markets. If you'd prefer your downtime to be more active, as the UK's first cycling city, Bristol is full of keen cyclists (even if there is a hill round every corner).

Housing costs in Bristol can be relatively expensive, particularly in popular neighbourhoods, although there are also more affordable options available. Additionally, the city offers a wide range of amenities and cultural experiences, which may contribute to slightly higher living expenses compared to other parts of the UK.
Bristol enjoys excellent transport links, making it a well-connected city in the southwest of England. The city benefits from a comprehensive public transportation system, including buses, trams, and trains, which provide convenient access to various parts of Bristol and the surrounding areas. Additionally, Bristol is served by an international airport, allowing for easy air travel to both domestic and international destinations.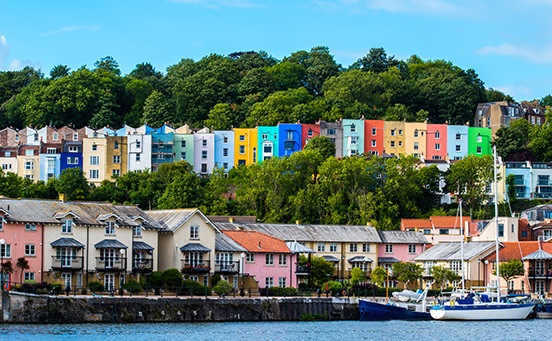 Where do you want to teach today?