The new eteach.com search is live!  Along with an easier search function for job-seeking teachers, your adverts can get much more exposure on the prominent 'featured jobs' and 'featured schools' at the top of the homepage.
Our goal has been to make the process as easy and quick as possible for candidates to find your advert.
What do I need to change about my adverts?
You don't need to change anything, but knowing how the keywords are found will help you write an advert that gets more views.  Here are our two top tips:
1. Use the most commonly used phrase for that job role in the right place.
Candidates are now returned their relevant vacancies much more quickly using a key word/location search. By entering a keyword – the system searches the words in the job titles and categories of the adverts.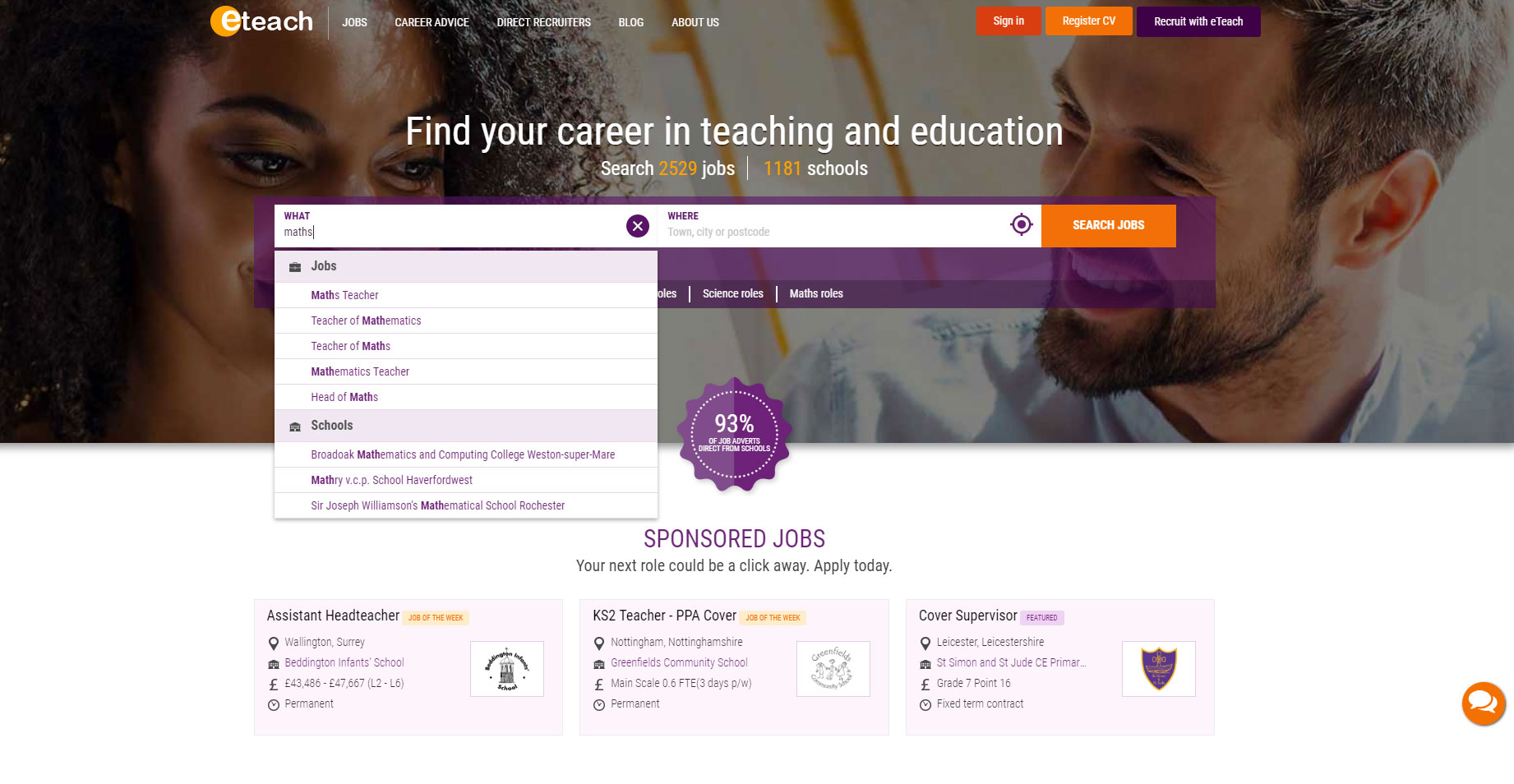 This means that, as a recruiter, you need to use the most likely phrase for that job title in those two zones on your advert.
If you aren't sure what the most popular term is for the job role you're describing, the Google Trends tool allows you to compare which search terms gets more online hits. E.g. science teacher or teacher of science.
2. Put extra keywords like alternative job titles and job description in the main advert body
It is now also possible for candidates to search the whole body of the advert text for their desired keywords as a second-level option, so it's worth including alternative names for the job role, as well as important key words to do with the person specification or job description within the body of the advert.

We also plug in with Google locations to give us the most accurate results for your location.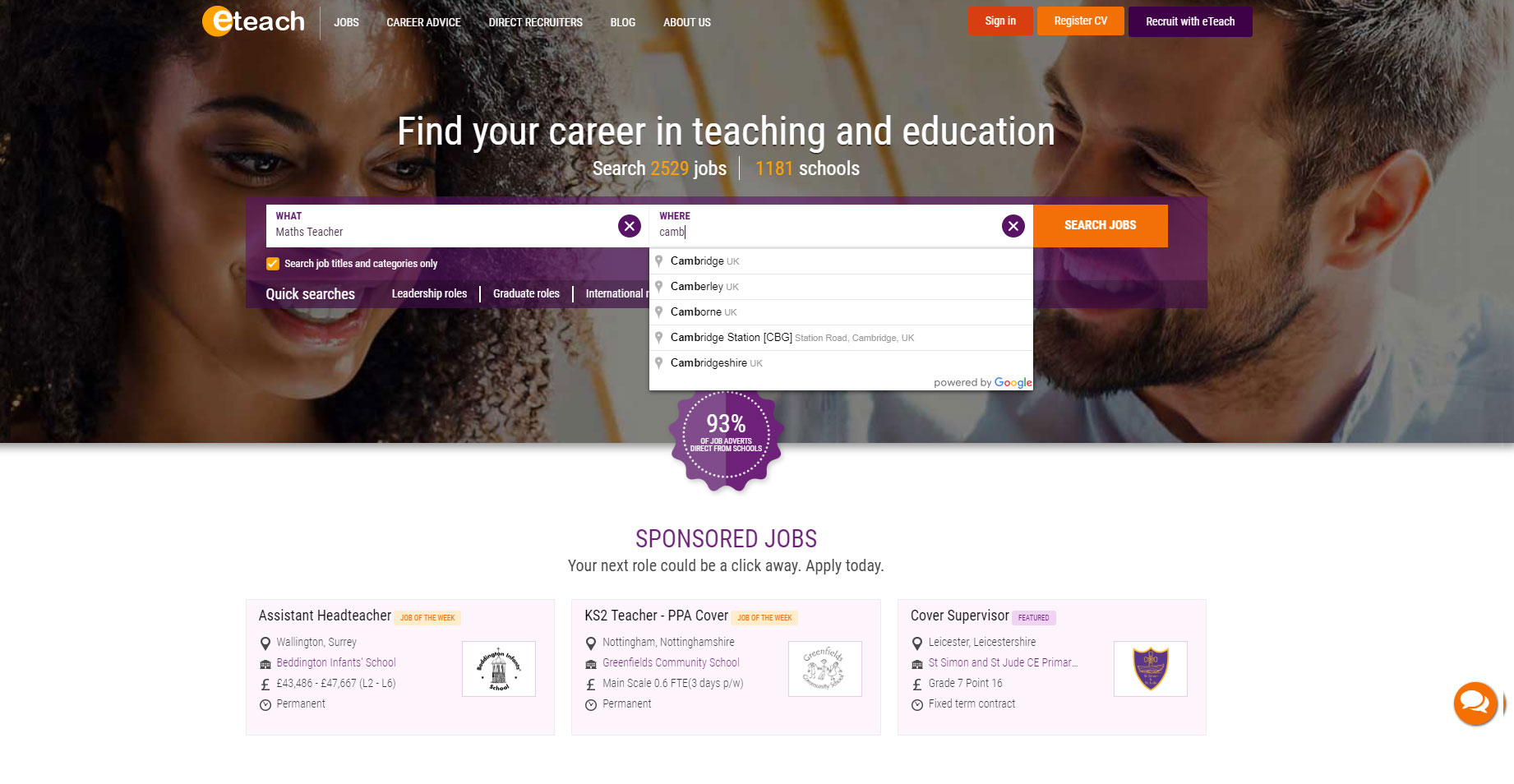 What is under the bonnet of the new search?
The old search used an SQL database and searched all the different categories to find matches. This new search uses the latest SOLR based technology (https://en.wikipedia.org/wiki/Apache_Solr ) to do free-text searches to not only look through existing categories, but also job titles (and the text body when selected).
Despite the huge investment, we have not increased the price of any of our packages – consider this added value for the service we provide you with as part of the licence!
What do I do if I find a problem?
We have been testing the search extensively for a few weeks now, however, if you find a problem, please let your dedicated account manager know. Try to include as much information as possible – the search keywords and location of the job you think should appear on a search and its vacancy number. Feel free to include screen shots of the results.
If you have any questions about how to use your account or managing your vacancies, check our frequently asked questions on eteach.com.