In the Thinklesticks Mind Garden Beanstalks represent unresolved emotions, events or relationships that can build up over time. Within a work situation Beanstalks can be as simple as negative feedback that hurt or hit a nerve. It can soon become an issue that lingers in the mind and grows into a much bigger problem. A Beanstalk could also be a pressure up ahead, something that feels unmanageable or too big to conquer. Feelings of overwhelm can build up and weigh heavily, manifesting in stress and anxiety. Sadly, many of us suffer internally with these big monstrous emotions without ever letting anyone else know the extent of the stress that's going on in our minds and bodies. Lots of us are very good at keeping our garden borders neat and tidy for the world in an attempt to cope on an everyday level.

If you relate in any way to the Thinklestick "Pressure Beanstalks" you really are not alone. The important thing to do is acknowledge they are there and step back from them for a few hours. Try to label them. What are the actual Beanstalks representing? Is there anyone you can talk to about the pressure you are under? A mentor, a good friend, a counsellor? If not, writing the issues down is a starting point. Then ASSESS what little steps you can take TODAY to ease the pressure. Procrastination can be a nasty little critter weed that likes to grow around BEANSTALKS. BEANSTALKS hate ACTION, PROGRESS, DETERMINATION, ORGANISATION, CONSISTENCY, GOOD COMMUNICATION, FORGIVENESS and HEALING. Get your BEANSTALK DEMOLITION PLAN up and running as soon as possible. Before you know it... you will see the light.

Let's do this.
Love inspiration? Find daily Thinklesticks on Facebook and Twitter or why not gift the book to a friend?  https://www.amazon.co.uk/Thinklesticks-Garden-Joanna-Louise-Wright/dp/1721548866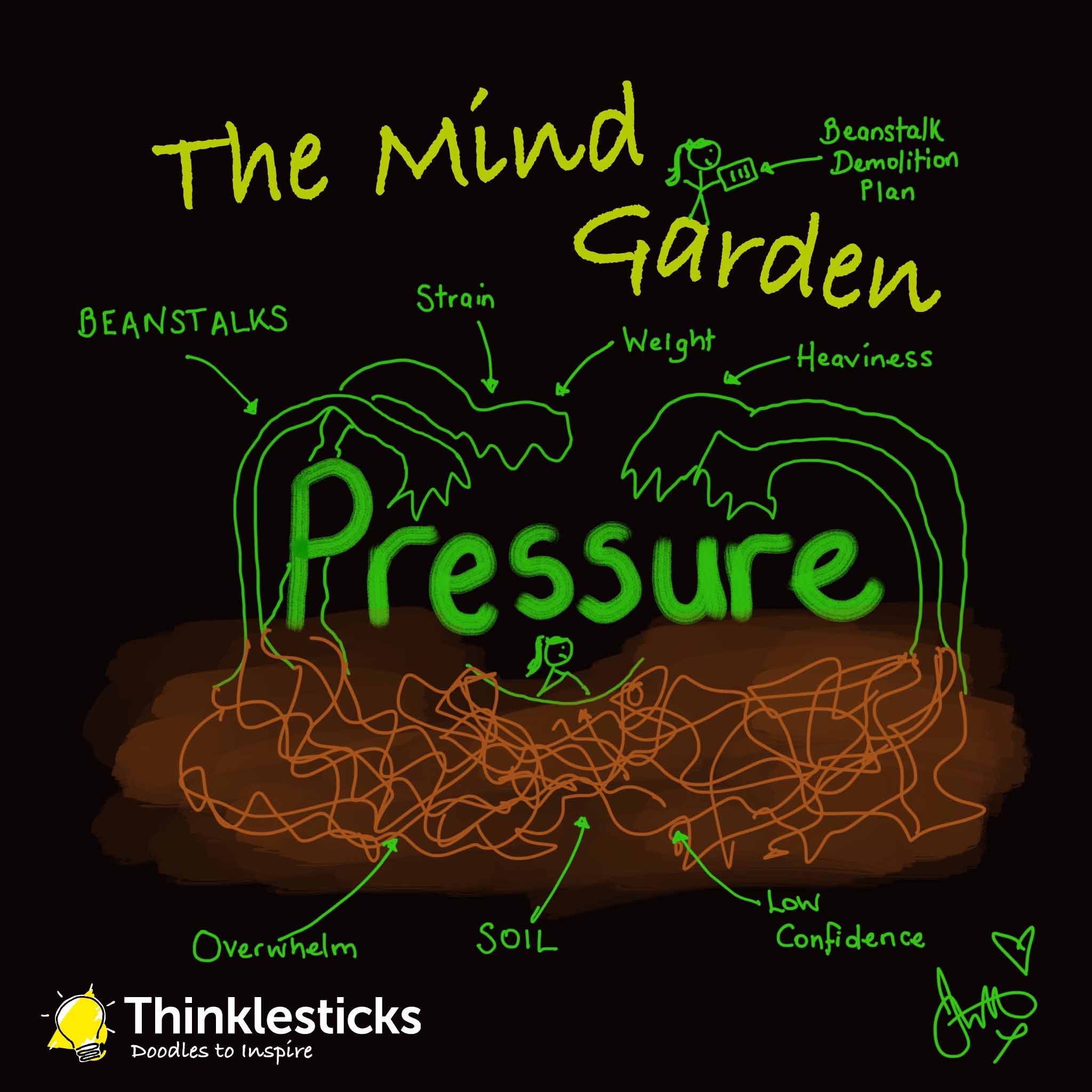 About the author
Joanna Louise Wright is an emotive writer and teacher with a real passion for self-development which weaves into all of her work, touching the hearts and minds of her reader and audience. Born in London and now living in Reading, England, she runs a successful dance school by day and is an author by night.