This is one of the most important tools in The Mind Garden analogy. The Daily Awareness Sifter. 
SIFT: Examine something thoroughly so as to isolate that which is most important. Separate something, especially something to be discarded, from something else.
Synonyms: filter, explore, inspect, sort out, weed out, refine
It is so easy to remember the negatives from the day. In fact, we can cleverly let these take over our thoughts automatically. The Thinklestick 'The Daily Awareness Sifter' is designed to be a quick reminder to INTENTIONALLY SIFT through the day to find the positives, the lessons, the magic moments, the smiles, the happy connections, the comfort, the joy and let those filter into your mind to at least balance up the bad stuff. If done consistently, every single day, it can become a wonderful, nourishing habit for the soul (Mind Garden SOIL). 
SIFT to find the GIFT.
Love inspiration? Find daily Thinklesticks on Facebook and Twitter or why not gift the book to a friend?  https://www.amazon.co.uk/Thinklesticks-Garden-Joanna-Louise-Wright/dp/1721548866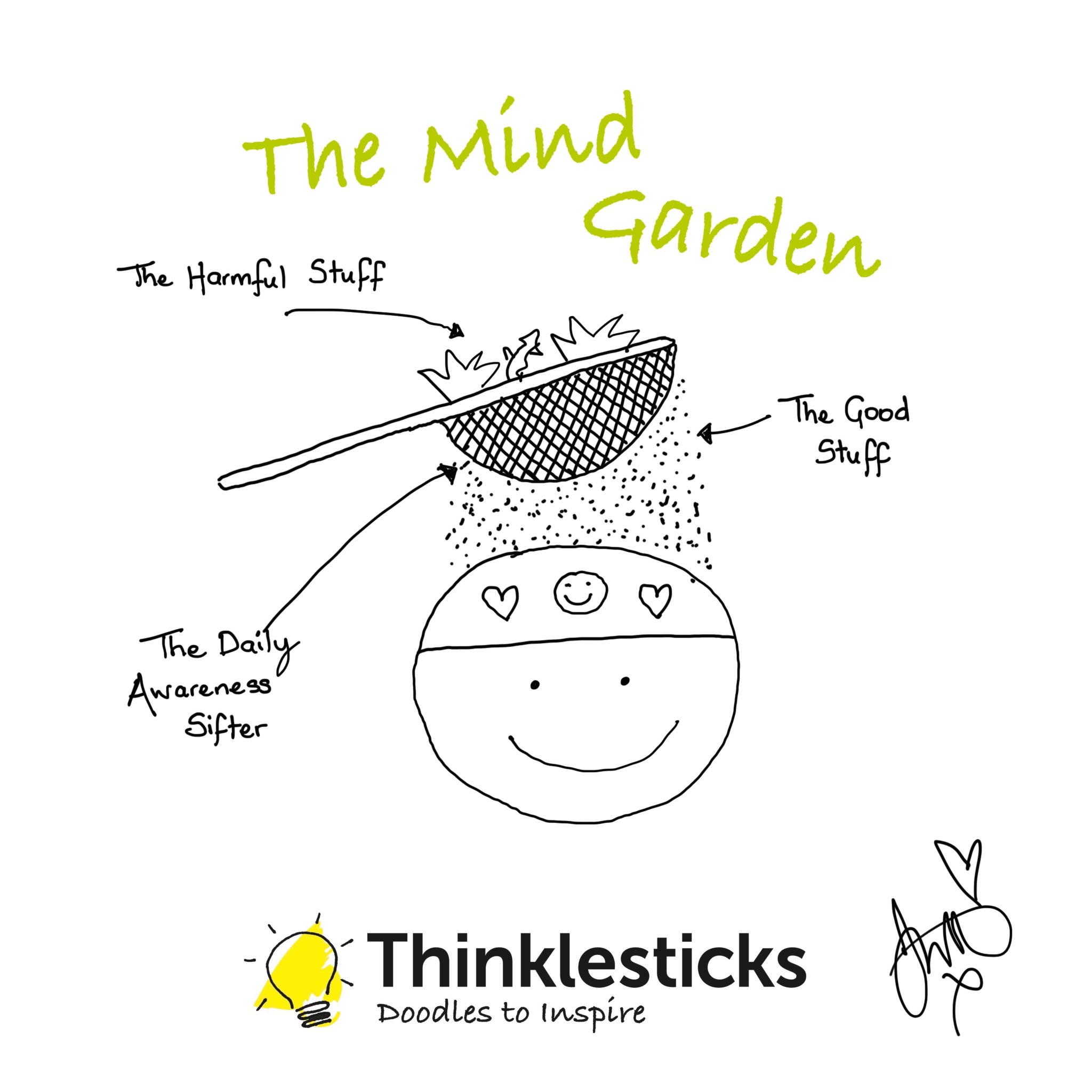 About the author
Joanna Louise Wright is an emotive writer and teacher with a real passion for self-development which weaves into all of her work, touching the hearts and minds of her reader and audience. Born in London and now living in Reading, England, she runs a successful dance school by day and is an author by night.