Recruiting? Post a vacancy

INSTANT JOB ADVERT

Post your vacancy on the UK's leading education job site and start receiving applications today!

Post a vacancy

RECRUITMENT SOLUTIONS

Want to know more about our recruitment solutions for schools?

Recruit with Eteach

WE'LL DO IT FOR YOU

Free advertising! Pay per candidate placed and only pay on success.

Call us: 0845 226 1906
Independent Schools
Why consider teaching in an independent school?
Independent Schools
The first difference between independent and state maintained schools is that the funding for the school comes from fee-paying parents and donors rather than the government. Because they don't rely on state subsidies, independent schools have more flexibility when it comes to how and what they teach, and who they can hire to do so.
For teachers, there are pros and cons to teaching in independent schools. Having a different set of regulatory guidelines for fee-paying schools means there is more variety when it comes to pay, benefits and working environment. Each independent school is also likely to have its own traditions and ethos, often steeped in long histories.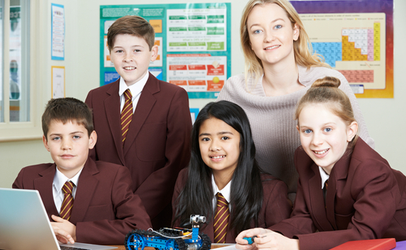 Class sizes
One of the main benefits to teachers within the independent sector is the smaller class size. Because the funds aren't as limited as within the maintained sector there tends to be greater resources which means smaller class sizes can be accommodated. For teachers this means a greater ability to control classes of pupils and to give more attention to individual pupils.
Another significant way in which independent schools differ is the increase in pastoral care. It can mean stronger relationships with pupils but also increased hours that are not necessarily recognised and paid for as such. Many independent schools will be boarding schools and so a lot of care will come after class hours. Read our independent schools' FAQs
Teaching and extra-curricular
Independent schools do not have to teach the National Curriculum and have more freedom to teach how they like. For many, the big draw of teaching within private schools is the extra-curricular activities and facilities on offer such as more sports available on and off-site with more and better equipment and grounds. 
When applying for jobs within the independent sector it is worthwhile remembering there is no set 'type' of school, including size, teaching, contracts or ethos. Although there are generalised differences between this sector and state maintained schools it is best to ask questions of a specific school while applying for positions.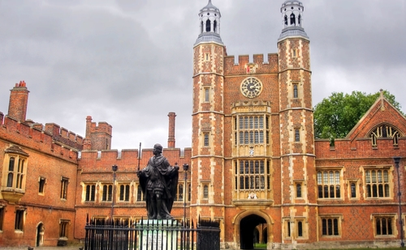 Independent school teachers love Eteach
Hours, pay and benefits
Because there are no fixed pay scales within this sector, teachers can expect it to vary from school to school. In some cases, pay in the independent sector can be lower, however this is often complemented by wider benefits and subsidies such as accommodation or living costs and reduced fees for any school-age dependents.
Holidays are typically longer in an independent school, with as much as 19 weeks off per year. Often this is offset by Saturday also being a school day, as well as later evening hours in boarding schools. When applying for and accepting independent jobs, the overall value of the package will have to be assessed. This includes pensions, increased holidays (possibly offset by longer hours during term time) and of course pay as well.

TOP