Recruiting? Post a vacancy

INSTANT JOB ADVERT

Post your vacancy on the UK's leading education job site and start receiving applications today!

Post a vacancy

RECRUITMENT SOLUTIONS

Want to know more about our recruitment solutions for schools?

Recruit with Eteach

WE'LL DO IT FOR YOU

Free advertising! Pay per candidate placed and only pay on success.

Call us: 0845 226 1906
Primary Schools
All you need to know about primary teaching
Primary Schools
Why teach in a Primary School?

A primary teaching job is undoubtedly one of the most rewarding careers that you can have. Not only do you have the pleasure of working with young children, but it's near enough impossible to get bored as every day is different. The role varies massively depending on the pupils, the school you are working for and the subjects which are being taught. 
Primary teachers work with children between the ages of three and eleven and are required to teach all of the subjects which are in the national curriculum. This means that anybody looking for a primary teaching role needs to have good, basic knowledge of all these subjects for Key Stages 1 and 2.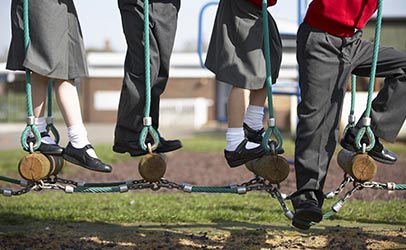 Why consider Primary teaching?
Anybody who wants to be a primary school teacher will need to be fairly organised, good at planning and have a lot of patience as working with young children can be very challenging. As well as this you need to be reasonably fit and be able to communicate effectively in written and spoken English.
Typical responsibilities of a primary school teacher include:
Preparing lesson plans and then teaching what you have organised
Marking and assessing work which you have assigned
Working and liaising with other industry professionals as well as parents and carers
Attending staff meetings and any training courses which may be required
How can Eteach help you find Primary School teaching jobs?
Every school varies when it comes to what they're looking for in a primary school teacher. The best way to prepare yourself for this is to make sure that you have a strong and up-to-date CV which can be easily tailored to show how you meet each specific job description.
Eteach has created Regional and School Talent Pools which have been designed to save schools money and to make job hunting easier for candidates. If there's a particular school or area that you want to work in, simply join that Talent Pool and then the relevant schools will be able to access your CV even if they're not currently recruiting. This puts you one step ahead of other job seekers because rather than searching for candidates when vacancies do arise, schools will naturally go to their Talent Pool first as they will already have a selection of CVs waiting for them. Join a talent pool
Finally, you can keep up to date with the latest job postings on Eteach by signing up to receive job alerts. Simply register on Eteach to subscribe to these. This means that you'll be the first to know when vacancies you have expressed an interest in arise. This saves you time because instead of you looking for jobs, jobs find you. Register with Eteach 

TOP