INSTANT JOB ADVERT

Post your vacancy on the UK's leading education job site and start receiving applications today!

Post a vacancy

RECRUITMENT SOLUTIONS

Want to know more about our recruitment solutions for schools?

Recruit with Eteach

WE'LL DO IT FOR YOU

Free advertising! Pay per candidate placed and only pay on success.

Call us: 0845 226 1906
Data driven recruitment
Data insights and reporting tools
Data analytics
Learn where your candidates come from with our built-in reporting suite. Discover what devices they use and how they prefer to apply. Say goodbye to the spreadsheet jungle and become smarter about future hires.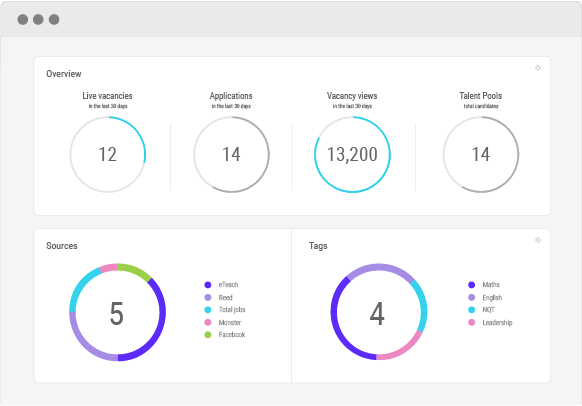 Configurable reports
Track your hires and find out which channels give the best return on your investment. Optimise your spending based on candidate sourcing effectiveness.
Reporting & Analytics Summary
Monitor candidate sources

Assess team performance
Optimise recruitment spend

HR system integration

TOP