INSTANT JOB ADVERT

Post your vacancy on the UK's leading education job site and start receiving applications today!

Post a vacancy

RECRUITMENT SOLUTIONS

Want to know more about our recruitment solutions for schools?

Recruit with Eteach

WE'LL DO IT FOR YOU

Free advertising! Pay per candidate placed and only pay on success.

Call us: 0845 226 1906
Widely considered to be the most vibrant and colourful city in England, Brighton is one of the most popular destinations in the world for pleasure-seekers and artists, young and old alike. From its iconic beach front to the world-renowned Pride festival, Brighton and the local commutable area offers teachers the opportunity to create the work-life mix that dreams are made of.
Teaching in Brighton and Hove
Brighton and Hove district has a population of around 288,000 people, and the wider Brighton and Hove Conurbation has grown to half a million people. Brighton itself has 54 schools, expanding to 80 in the commutable area, and several colleges including City College Brighton and Hove, Brighton Hove and Sussex Sixth Form College and Varndean College. Roendean School, BHSS and Steiner School and Hove College offer Independent education.
Brighton was in fact famous for its high number of church and boarding schools in the 19th century, and still carries the nick-name 'School Town'. The Brighton & Hove City Council Staff including for teachers at state maintained schools, are eligible for a great deal of lifestyle benefits, such as bike loans and loans for Southern Trains rail services.
Add to this that you can end your day strolling across the beautiful pebbled beach, and you have a recipe for career success.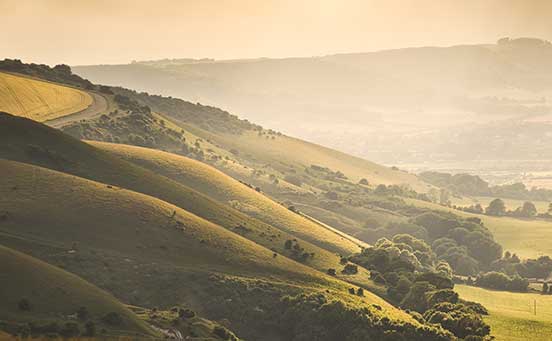 About Brighton
If you are thinking of relocating to Brighton, it has a lot to offer.  Located on the south coast of England at 47 miles (around one hour) from London by train, Brighton's heritage as a seaside town still shines through its tourist attractions and shopping culture. It truly offers the social life of the city with the natural beauty of the sea. The Royal Pavilion, rebuilt by John Nash in the 19th century, is one of the most eccentric and iconic features of the Sussex landscape; it was the Prince Regent's leisure destination of choice during the Georgian era.
The Palace Pier is one of the UK's longest-surviving pleasure piers, still replete with deck chairs, fish and chip shops and fairground rides. The shopping 'Lanes' are a warren of unique independent shops, steeped in creativity and hospitality. Brighton is widely accepted as the unofficial gay capital of the UK, owing to its large LGBT+ population, which makes up 15% of the population. Brighton has the highest number of civil partnerships registrations outside London, and the highest percentage of same-sex households. 
Where do you want to teach today?

TOP