Teaching in Europe

TEMPERATURE
0°C to 30°C

Population
700 million

Time Zone
UTC +1 to UTC +4
Have you ever considered relocating and taking your teaching career to one of the historic countries of Europe? A continent that is full of dynamic culture and vibrant cities that buzz with a constant energetic charm. Visiting Europe will feel like a never ending journey, as there are so many exciting things to see and experience. You'll be awestruck, by Europe's epic historical sites, scenic landscapes and bewildering cuisines. So many international teachers find Europe is the perfect location to develop their careers. With the added benefit of being able to easily travel to numerous world famous attractions on their doorstep!
Teaching in Europe
With more than 1,200 international schools and within easy reach of Britain, Europe is a popular destination for teachers looking to work abroad. Europe offers an enticing collection of modern attractions mixed with old-world charm, an ideal location to balance work and play. European schools offer qualified teachers superb benefit packages which sometimes include flights and accommodation allowances.
The choice of schools and teaching environments are as varied as the individual countries themselves. Swiss schools tend to be strict, run like clockwork, rigorously structured and be extremely well funded. The French system has famously high standards and favours teachers that never settle for second best. Whereas Germany, which has a high level of competition for jobs, boasts a world-class education system and some excellent international schools.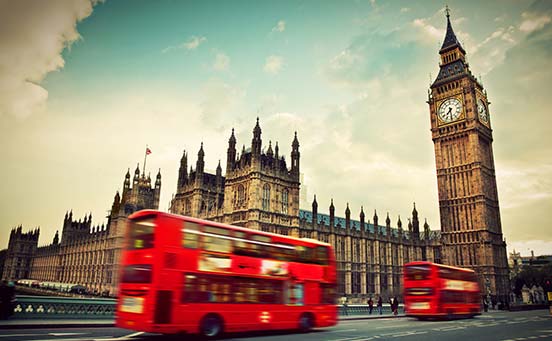 About Europe
Europe is very popular with those looking to teach abroad. It offers the creature comforts of home, while providing endless opportunities to see historical sights, taste magnificent cuisines and embrace a wide range of enriching cultural experiences. Europe is the world's second smallest continent by surface area, but boasts an impressive 50 independent countries and is the perfect place to start your next overseas adventure. Europe's diverse history, lively cities and beautiful countryside make it an ideal destination to balance work, rest and play.
Enjoy the romance of the Eiffel Tower in Paris and experience the delicate French cuisine, explore ancient Byzantine ruins and stunning beaches across Greece, or visit the unique historic museums and renaissance architecture of Rome. Whatever takes your fancy, from Austria to Poland, Europe offers a kaleidoscope of magnificent cities and spectacular landscapes for you to enjoy.
The weather across Europe, very much like each individual country is varied to say the least. Depending on where you choose to live will depend on how extreme the seasons may be. Places like Switzerland have beautiful snow-capped mountains, whereas Greece offers beautiful summers. Whatever your preference, travelling around Europe couldn't be easier. With plane, train and bus travel all being very affordable.
Teachers who have made the move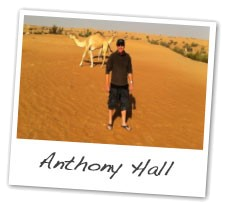 Ever since I qualified as a teacher, my family and I had harboured aspirations to experience life abroad. After some advice from friends we decided to take a look at Dubai. It seemed to be a city that was full of opportunity, cultural diversity, great weather and of course financial benefits.
Anthony Hall
Dubai English Speaking School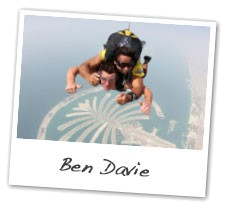 After teaching in South Wales for four years, I knew that I needed a change and a challenge in my life. I started to look for jobs abroad and applied online to various schools. After an interview in London, I was offered an outstanding opportunity at The English College in Dubai.
Ben Davie
PE Coordinator at Gems Wellington Sillicon Oasis School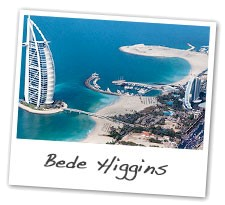 The first few months were challenging to secure the type of teaching job that I was seeking. I was forced to take a number of short term contracts and supply teaching positions. This had benefits, as it gave me an opportunity to see a number of different schools in action – to try before I buy! In September 2003 I took up a position as Head of Physical Education at a prominent British curriculum school.
Bede Higgins
Assistant Headteacher
Where do you want to teach today?