Teaching in the Netherlands

TEMPERATURE
6 °C to 20 °C

Currency
Euro

Population
16.8 million

Language
Dutch

Time Zone
UTC+1
Have you ever considered moving your teaching career abroad and working in the Netherlands? A country encompassed by tradition and innovation, from artistic masterminds such as Van Gogh and Rembrandt, to pioneering architecture, and phenomenal nightlife; there is no wonder why the Netherlands is one of Europe's most popular destinations. Discover the multitude of teaching opportunities with Eteach International.
Teaching in the Netherlands
Seen as one of the happiest and most socially progressive countries in Europe, whilst teaching in the Netherlands you will be met by a hugely welcoming atmosphere from colleagues and pupils.
For those who are apprehensive about the language barrier, the Dutch rank at one of the highest levels of English proficiency as a second language in the world, so settling in will be an absolute breeze. When you find yourself teaching in the Netherlands you will find that most international schools will adopt an IB curriculum.
Whilst living costs in the Netherlands is ranked as slightly more expensive than most of Western Europe, the good news is that there are a range of free social services with teachers usually receiving good benefits. Your salary will usually reflect the high living cost, with a monthly wage of over £1,700 pounds for entry level roles not out of the question.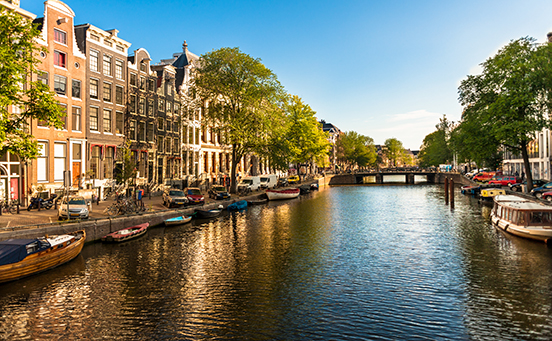 About the Netherlands
Known as the Gateway to Europe, due to its rich history and influence in European trade, the Netherlands is a country synonymous with its extensive range of windmills, poppy fields, dykes and canals.
To many if you were to mention you were moving to the Netherlands they would automatically assume you meant Amsterdam however, the Netherlands offers so much more. From Maastricht in the South to Groningen in the North, The Netherlands is a nation where tradition and innovation combine. If it doesn't exist then the Dutch will design it and build it. It is a nation filled with thinkers and tinkerers.
Discover the vast amount of world-famous sights found throughout Amsterdam. From the intertwining canals to the Anne Frank Huis, there are a number of attractions to be found in this youthful and welcoming city.
To the north, you could stumble upon the province of Friesland, a popular tourist hotspot with a collection of dune-swept islands populated with immaculate, history-steeped villages with their own distinct charm. To the west, you will find the classical province of Zeeland and its traditional small villages and towns. Here you will find that its hardy inhabitants have spent most of their lives either at sea or fighting the keep the sea from their doors.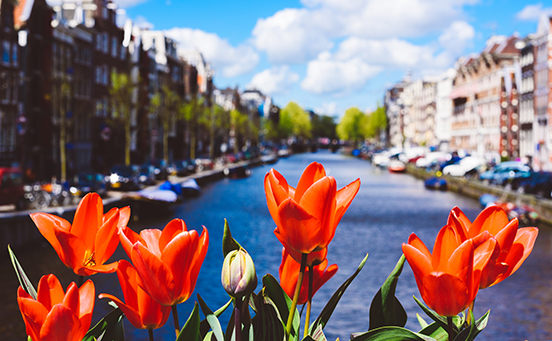 Where do you want to teach today?