Teaching in Slovenia

TEMPERATURE
-2 °C to 26 °C

Currency
Euro

Population
2.084 million

Language
Slovenian

Time Zone
GMT+1
Have you considered moving your teaching career to a new destination? Slovenia is a country in Central and South-eastern Europe and is well-known for its stunning scenic beauty and medieval cities. Slovenia is truly a land of opportunity that will allow you to discover new heights of your career and open you up to prospects that you've always dreamed of.
Teaching in Slovenia
Teaching opportunities in Slovenia are mostly available in the capital city Ljubljana, which is home to several reputable International Schools such as the British International School of Ljubljana. Most international schools in Slovenia offer a generous package that will afford you a great quality of life and excellent professional development opportunities.
Teaching in Slovenia involves the opportunity to live and work in a beautiful country that differs significantly to the UK. The education system in Slovenia boasts a successful history and magnificent school environments that will take your breath away.
Slovenian is spoken by 96.62% of the Slovenia population, followed by Croatian at 37.13%, English at 34.37% and 27.29% German.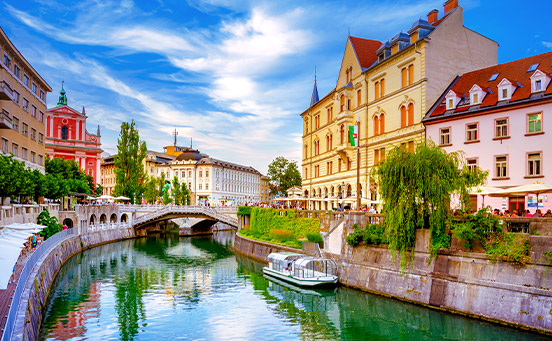 About Slovenia
Slovenia is home to some of the most picturesque landscapes in the world. The country has a small population of 2 million people and boasts one of the world's most beautiful lakes. Lake Bled hosts a small tear shaped island that is home to a museum and the exquisite Church of Assumption.
Kranjska Gora has recently been identified as one of Europe's cheapest ski resorts, located in the North West of Slovenia. The resort is in addition to the Slovenian beach, rivers and vineyards, meaning that there is a realm of opportunities for you to keep active and entertained all year round in Slovenia.
If you are considering relocating your teaching career, Slovenia is a very positive move to make. You will not regret waking up every morning to the beautiful landscapes that are permanently on offer.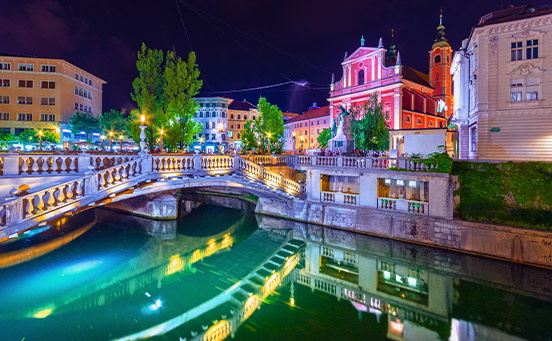 Where do you want to teach today?