Teaching in United Arab Emirates

TEMPERATURE
24°C to 40°C

Currency
Dirham

Population
9.5 million

Language
Arabic

Time Zone
UTC +4
United Arab Emirates jobs
Have you ever considered taking your teaching career to the wonderful United Arab Emirates? A beautiful location with a rich tapestry of local history, cultural delights and excellent opportunities to earn a great salary whilst furthering your career in some of the best schools in the world.
Teaching in the United Arab Emirates
Teaching in the UAE can be one of the most rewarding experiences you will ever have. With enthusiastic and well-motivated students, you will certainly find each day interesting and like no other. You can expect a generous, sometimes tax free, salary package, with many schools including accommodation, flights home, visa and medical cover as standard.
The education system within the international school circuit and across the UAE mainly follows either the British and US curriculum, however with such a large variety of schools you will find that some specialise in other areas. The area is undergoing rapid economic development and there are more than 500 international schools in the region for you to choose from. Every school will have their own unique character but the facilities on offer for both teachers and students are second to none. Teaching in the UAE presents a unique opportunity to further your career and save a significant amount of money, while living the expat dream in glorious sunshine all year round!
featured schools in the UAE
About the United Arab Emirates
Made up of seven separate emirates, the United Arab Emirates, known simply as the Emirates or the UAE, is a cultural delight settled along the Persian Gulf. With breathtaking skylines, record breaking buildings and not to mention the picturesque beaches, the UAE has a lot to offer anyone looking to venture overseas.
With benefits such as tax free salaries and guaranteed sunshine on your days off, it's no wonder why many people choose to start a new life in the UAE. The Emirates include the more popular cities such as Dubai and Abu Dhabi where you will find the world's first 7 star hotel, man made islands and giant shopping malls complete with indoor ski slopes! Over 80% of the people who currently live in the UAE are expats, meaning you may never be far away from the familiarities of back home.
Each of the seven emirates are wonderfully unique, and all are within a reasonable driving distance of each other, so no matter where you choose to call home, the bright city lights of Dubai or the traditional culture of Abu Dhabi are never too far away.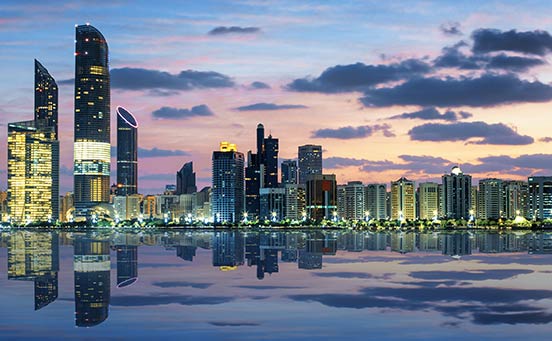 Teachers who have made the move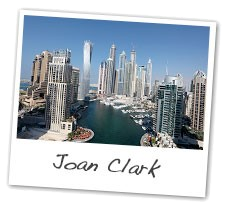 I moved to Dubai in 2008, having spent my previous teaching career in Scotland. Working in Dubai was attractive because I was looking for a better work/life balance. I had visited many times, so was comfortable with the culture.
Joan Clark
Deputy Headteacher
The first few months were challenging to secure the type of teaching job that I was seeking. I was forced to take a number of short term contracts and supply teaching positions. This had benefits, as it gave me an opportunity to see a number of different schools in action – to try before I buy! In September 2003 I took up a position as Head of Physical Education at a prominent British curriculum school.
Bede Higgins
Assistant Headteacher
After teaching in South Wales for four years, I knew that I needed a change and a challenge in my life. I decided I started to look for jobs abroad and applied online to various schools. After an interview in London, I was offered an outstanding opportunity at The English College in Dubai.
Ben Davie
PE Coordinator at Gems Wellington Sillicon Oasis School
Where do you want to teach today?