Teaching Jobs in Singapore

TEMPERATURE
26°C to 32°C

Currency
Singapore Dollar

Population
5.4 million

Language
Malay | English

Time Zone
UTC +8
Have you ever wanted to take your career abroad to experience different cultures and an exciting new way of life? Singapore is home to some of the best international schools, one of the highest standards of education available and an enticing environment for teachers who flock here from all over the world. While, slowly becoming a top destination for tourism in its own right. Singapore offers an excellent nightlife scene, world class restaurants and luxurious shopping facilities. You'll find glamorous designer clad shopping malls sitting seamlessly beside historical colonial buildings and ancient Buddhist temples. An excellent choice to rest, work and play whilst also furthering your career.
Teach in Singapore
With one of the strongest financial districts in the world, Singapore is a wealthy country with an abundance of excellent international schools. They offer generous benefit packages that usually include an attractive salary, accommodation, private health care and return flights. Schools in Singapore adopt English in the classroom, and therefore there's a high demand for teachers from countries with this as their first language.
Competition for vacancies due to the excellent teaching facilities and lifestyle on offer is fierce. The Singapore Ministry of Education takes an active role in the approval of teachers from overseas, with contracts lasting on average for between 1 – 3 years.
You'll find that education is valued highly and as a result excellent teachers are suitably rewarded and well respected. With a large expat community, about a third of Singapore's population, you'll have no problem settling in and making new friends.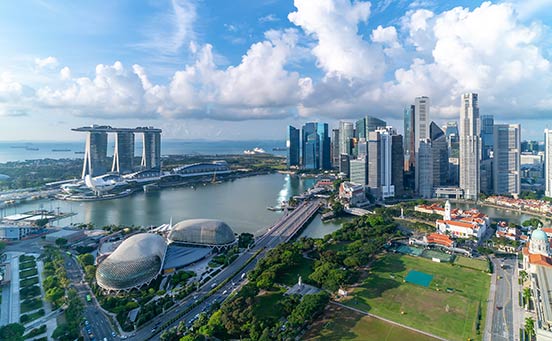 About Singapore
Singapore, a relatively small but densely populated island just off Malaysia. A major global financial powerhouse with a multicultural population and a tropical climate. Slowly shrugging off its previous perception as being rather dull, it has focused on reinventing itself as one of Southeast Asia's most modern and dynamic cities.
With a rich colourful history Singapore manages to blend several different nationalities resulting in an exquisite choice of cultural experiences, exotic cuisines and flamboyant architectural styles. As you wonder around the main city state, you'll come across neatly arranged colonial, Arab and Indian quarters, each with their own distinct appearance and ways of life. Giving off the impression of several countries in a relatively small confined space.
Huge investments are being made to help Singapore become a tourist destination in its own right, rather than simply a short stay stopover on the way to destinations further afield. You'll find an impressive amount of things to do, all within easy reach of each other. From sipping 'Singapore Sling' cocktails in the elegant Raffles hotel, a walk through the financial district to take in the impressive skyscrapers that are within touching distance of one another, to a cable car ride across the bay to Sentosa Island. Where you'll discover nice tropical sandy beaches and a Universal Studios Theme park. Other attractions include designer shopping malls on Orchard Road, the buzz of Chinatown and the exotic mix of Little India where delicious food can be cheaply found in the street food enclaves. Although densely populated over half the island is made up of protected parks and nature reserves.
With Singapore, being near the Equator, the tropical climate manages to hover around a warm 26°C through the year. You'll experience high levels of humidity during the hot season from March to August, and monsoon storms during the wet season between September to February.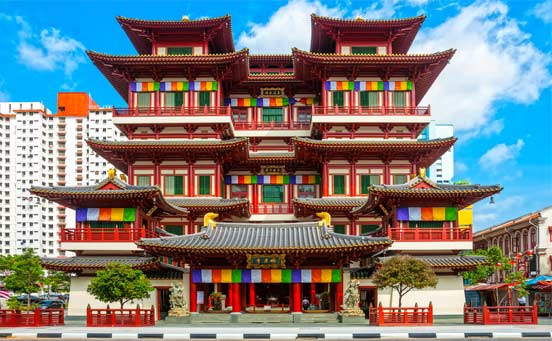 Where do you want to teach today?