INSTANT JOB ADVERT

Post your vacancy on the UK's leading education job site and start receiving applications today!

Post a vacancy

RECRUITMENT SOLUTIONS

Want to know more about our recruitment solutions for schools?

Recruit with Eteach

WE'LL DO IT FOR YOU

Free advertising! Pay per candidate placed and only pay on success.

Call us: 0845 226 1906
Essex is a number one hotspot for tourism, as the county boasts 350 miles of beautiful coastline and a rich array of everything that makes Britain great. There is a wonderful collection of old and new, and Essex manages to combine modern facilities, fascinating towns and villages and ever-changing coastlines to create the perfect hometown.
Essex Guide
Essex is home to just under 1.5 million people, making it the second most populated county in England. The county is located in the South East of England, situated just North East of England's capital city of London. If you are considering relocating, Essex has something to offer for everyone. Wherever you decide to make your home, you will be a stones throw away from the sea side. You will on no occasion become stuck for things to do and things to see in Essex; from museums, historic sites, stately homes and nature reserves through to coffee shops, shopping, gigs and theatres, Essex has a bit of everything. If this isn't enough to convince you, there are fast public transport routes into London and rural living available in the countryside, towns and suburbs.
Essex schools all have something diverse to offer. From small village primaries to large urban comprehensives, there's a vast diversity of schools with different levels of prosperity. County wide, the standards and expectations in Essex remain high. A move to Essex will involve a choice of 450 primary schools and 79 secondary schools to progress your teaching career with.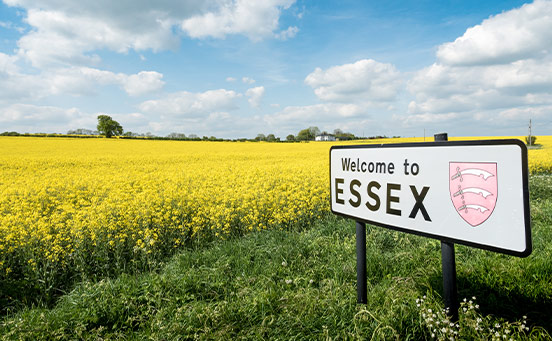 Teachers making Essex their home:
1. The London escapees: when you're ready to give up the attractions of the capital, Essex ticks a lot of boxes – more property for your money, better quality of life, less hectic and different kinds of schools.
2. The first time buyers: compared to London and many parts of the South East, you can still get good value in Essex and more opportunity to get on the housing ladder.
3. The Early Career Teachers: Essex is on the capital's doorstep, with a better quality of life and cost of living compared to London, and lots else to offer.
4. The adventure seekers: mountain bikers, hikers, sailors, water sports fans – the great outdoors is yours to explore in Essex.
5. The family firsters: Essex is a great place to bring up a family, with plenty of different schooling options.
6. The seaside lovers: Many people dream of living by the sea (or at least very near it). Move to Essex and you can do just that.
7. The have their cake-and-eat-it-ers: From many parts of South Essex, you can be in central London fast. You can enjoy a London-centric social life, without the disadvantages of London life.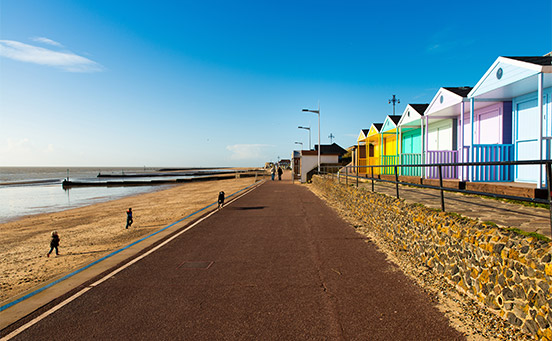 Where do you want to teach today?

TOP