Teaching in the Middle East

TEMPERATURE
10°C to 35°C

Currency
Dinar | Dirham

Population
205 million

Language
Arabic

Time Zone
UTC +3 to UTC +5
Have you considered moving your teaching career internationally and working in one of the wealthy cities of the Middle East? Teachers can expect to earn high salaries that are tax free, and receive competitive benefit packages in leading international schools across the Middle East. If you know the British curriculum and are looking for a change in your career, consider teaching in one of the most diverse continents on the planet. Experience Dubai, a city like no other with luxurious seven-star hotels or the Sultanate of Oman (one of the area's best kept secrets) with 2,000 km of coastline epitomized by the legend of Sinbad the sailor. Fine weather and a fun action packed lifestyle is guaranteed.
Teaching in the Middle East
Teaching in the Middle East provides a unique opportunity to live and work in an area that is undergoing rapid development, with an abundance of rich history and natural resources. The Middle East is home to some of the best schools on the planet, with world class teaching and recreational facilities. You'll work closely with enthusiastic and well-motivated students, which makes teaching in the Middle East a very pleasurable experience.
The education landscape of the Middle East is changing rapidly, with a huge growth in the number of international schools and teaching opportunities. Lured by some of the best working environments and not to forget tax free salaries, the Middle East is a popular destination for teachers of all nationalities. The area is home to more than 70,000 British primary and secondary school teachers, with schools mainly following either a modified version of the English National Curriculum or the International Baccalaureate. Some schools in the UAE, have more than 40 nationalities, so the challenges faced and experiences gained will be varied to say the least!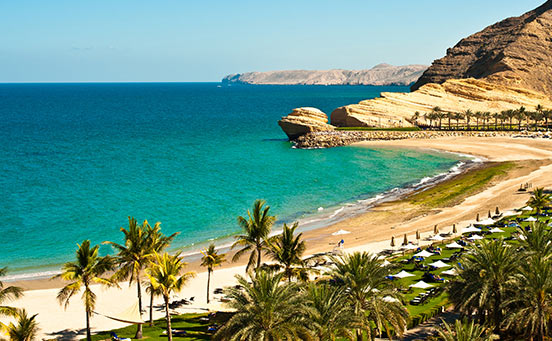 About the Middle East
The Middle East is made up of 18 countries including Saudi Arabia, Egypt, the United Arab Emirates, Qatar, Kuwait, Jordan and many more. A cultural delight, with beautiful landscapes, lush oases, glorious architecture, traditional souks and endless beaches. The continent's history dates back to ancient times and is home to some of the oldest cities and civilizations. The Middle East has a hot arid climate with year round sunshine, making it an increasingly popular tourist destination. Although the summer months are sometimes unbearable, with expats taking 'winter' breaks to cooler climates!
The most popular languages are Arabic, Persian, Turkish, Berber and Kurdish; although English is widely understood. The Middle East is a land of unexpected contrasts with mighty rivers (Euphrates), huge deserts (Sahara) and snow-capped mountains (Turkey and Iran). From exquisite diving in the Red Sea, world class shopping opportunities in larger than life Dubai to the somewhat exhilarating experience of waddi bashing over the sand dunes of Qatar. There really is something for everyone across this exotic continent. The Arabian Peninsula seamlessly infuses contemporary western culture with a traditional Arabic history, and is a vibrant place that is capturing hearts and minds of people around the people. Where else can you ski in the morning, experience a desert safari in the afternoon, take a mid-afternoon swim in the sea and shop until you drop in the evening? From man-made islands to an indoor ski resort, the Middle East has fairy tale delights in abundance.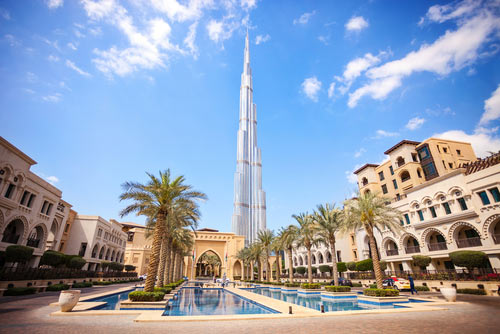 Teachers who have made the move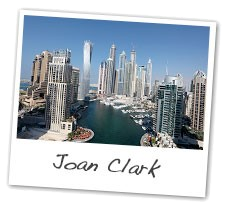 I moved to Dubai in 2008, having spent my previous teaching career in Scotland. Working in Dubai was attractive because I was looking for a better work/life balance. I had visited many times, so was comfortable with the culture.
Joan Clark
Deputy Headteacher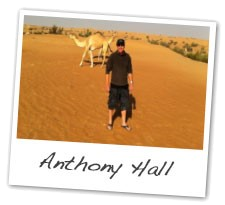 Ever since I qualified as a teacher, my family and I had harboured aspirations to experience life abroad. After some advice from friends we decided to take a look at Dubai. It seemed to be a city that was full of opportunity, cultural diversity, great weather and of course financial benefits.
Anthony Hall
Duabi English Speaking School
One of the best decisions of my career. Dubai has to rank up there with one of the most exciting countries to live, teach and experience.
John Smith
Dubai International College
The first few months were challenging to secure the type of teaching job that I was seeking. I was forced to take a number of short term contracts and supply teaching positions. This had benefits, as it gave me an opportunity to see a number of different schools in action – to try before I buy! In September 2003 I took up a position as Head of Physical Education at a prominent British curriculum school.
Bede Higgins
Assistant Headteacher
Where do you want to teach today?